Great Vegetables
Spring from Great
Roots
The story of Birds Eye
begins with our founder,
Clarence Birdseye.
Birdseye was an inventor and visionary who lived a life of adventure. In the early 1900s, during his travels through what is now Northern Canada, he saw the Inuit use ice, wind, and temperature to instantly freeze just-caught fish. His curiosity piqued, Birdseye wondered if this method—called flash freezing—could also be applied to other foods.
After Birdseye returned
from the Arctic, he
developed a patented
Quick Freeze Machine.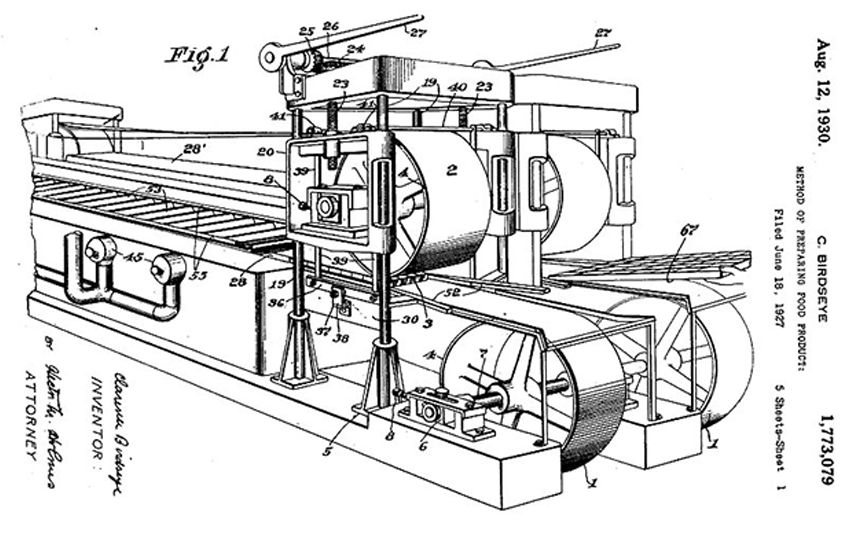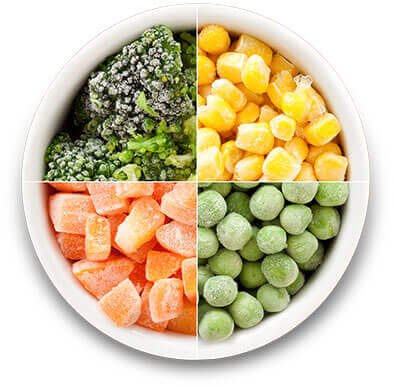 During flash freezing, vegetables are frozen
instantly. Their cell walls are not damaged,
so the frozen veggies are nearly identical to
fresh in nutrition and taste. Flavor, texture,
and color are all preserved.
Frozen vegetables do have one big advantage
over fresh veggies, however. They retain their
nutrients during transport. This allows you and
your family to enjoy farm fresh flavor throughout
the year.
Clarence Birdseye
forever changed the
way America eats.
Birdseye leased refrigerated boxcars to distribute frozen foods and was instrumental in developing the freezer display cases you see in grocery stores.
Birds Eye products are found
in major grocery stores
across the country, in the
freezer aisle.
Clarence Birdseye was committed to creating the freshest frozen foods and making those foods available to everybody. Values we still share today. Despite the wide availability of frozen foods, only 10% of Americans eat their recommended daily amount of vegetables. As the leader in frozen vegetables, Birds Eye is committed to closing the vegetable nutrition gap. We're working to make it easier and more enjoyable to eat veggies, because eating more vegetables is the key to health.
View our Products