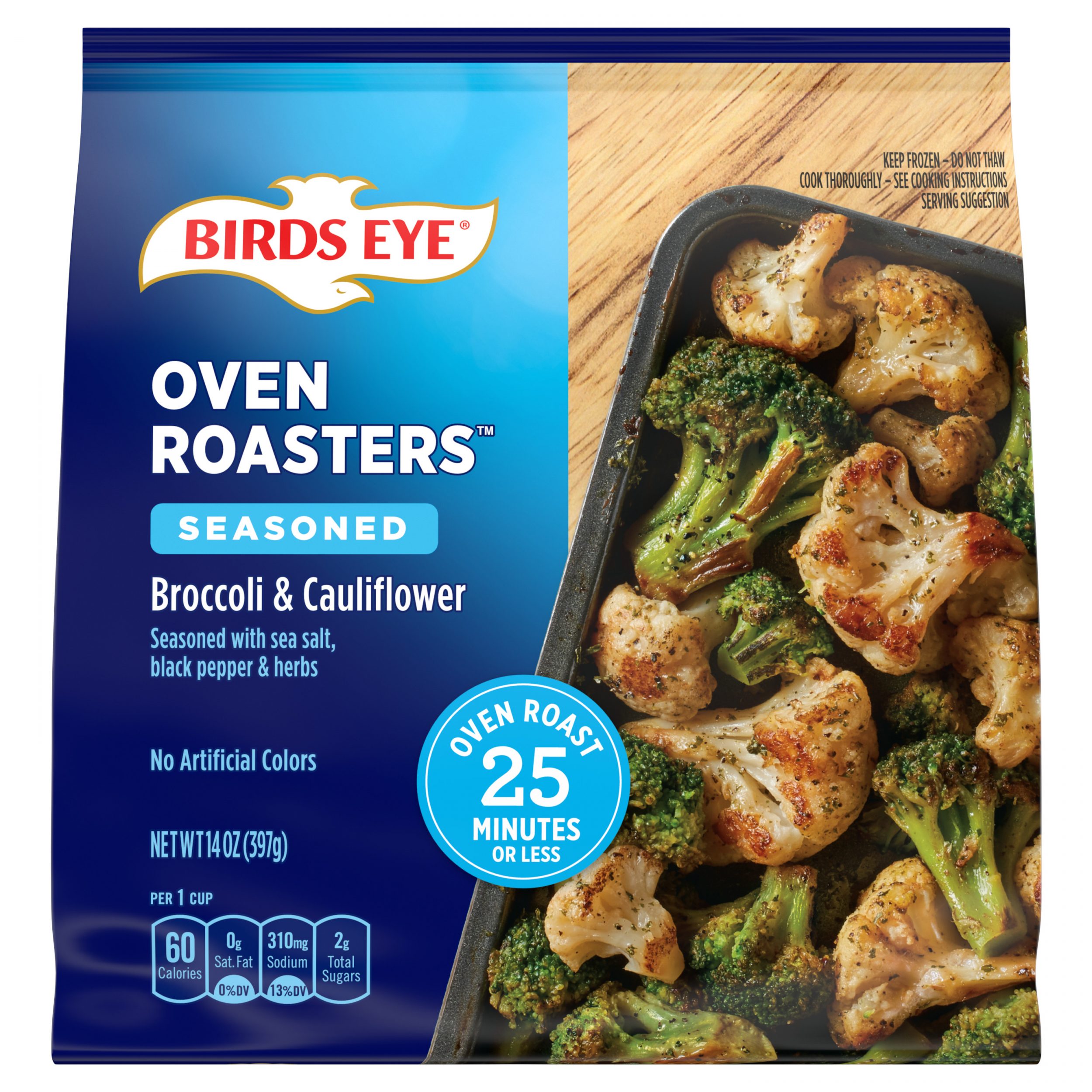 New Birds Eye OvenRoasters™ Sheet Pan Vegetables make roasting vegetables easier than they've ever been before. These pre-cut Birds Eye Vegetables are perfectly pre-seasoned with sea salt, black pepper, and herbs to allow for deliciously crispy texture right on your single sheet pan. Fire up the oven with Birds Eye OvenRoasters™ Broccoli & Cauliflower.
✔ Simply roast in oven
✔ Ready in under 25 minutes
✔ No artificial preservatives or flavors
---
---
Nutrition Facts
Servings per Container
Servings Size
Amount per Serving
Calories | Calories From Fat
% Daily Value *
Total Fat g %
Saturated Fat g %
Trans Fat g
Cholesterol mg %
Sodium mg %
Total Carbohydrates g %
Dietary Fiber g %
Total Sugars g
Protein g
Vitamin A %
Vitamin C %
Calcium %
Iron %
---
Our veggies contain no
artificial colors or artificial
flavors. They are simply
fresh vegetables, flash
frozen!
More Frozen Facts