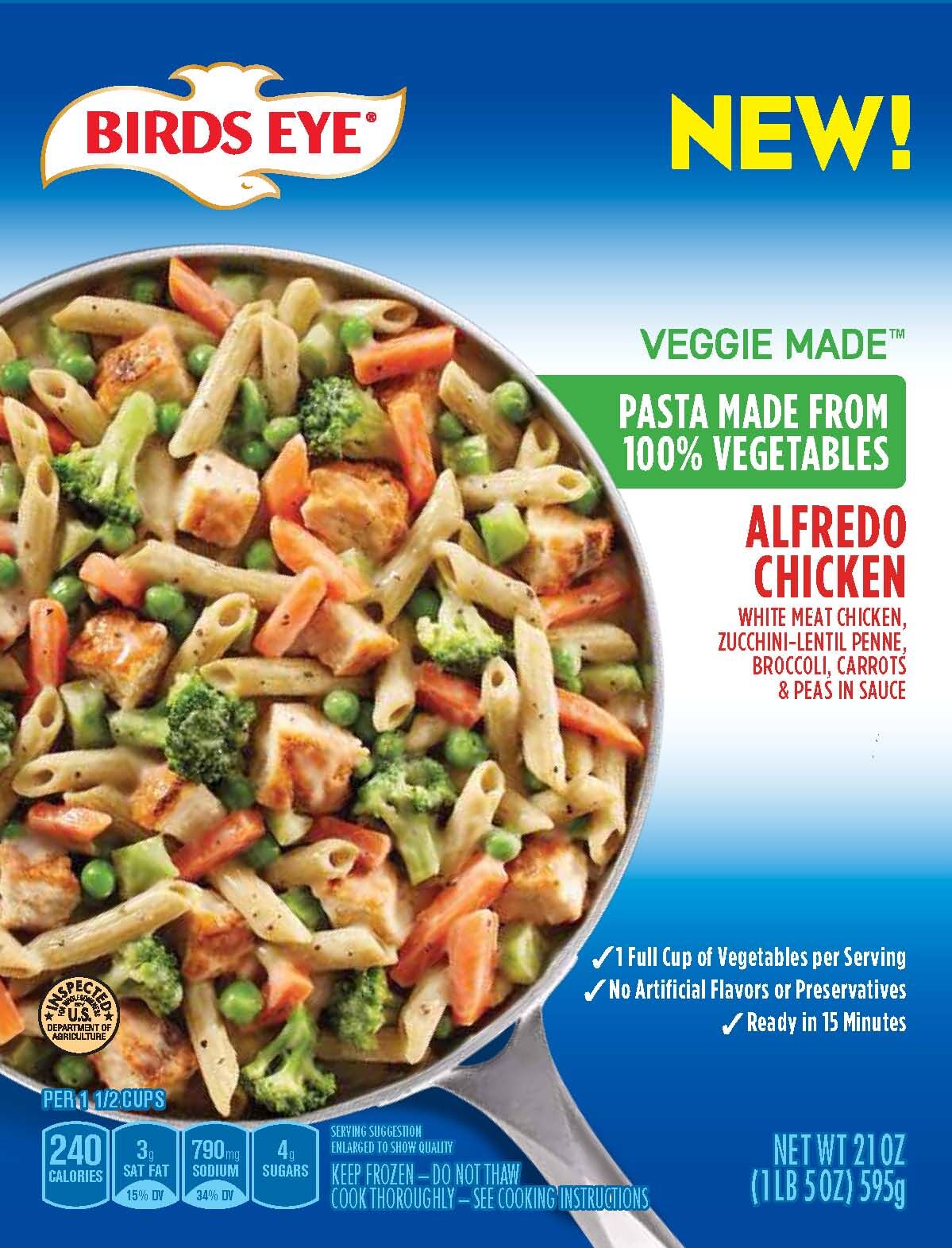 These are complete skillet meals with pasta or rice made from vegetables. That's right – the pasta and the rice ARE the vegetables, with the taste and texture of the real thing.
✔ 1 Full Cup of Vegetables per Serving
✔ No Artificial Flavors or Preservatives
✔ Ready in 15 Minutes
---
---
Nutrition Facts
Servings per Container 3
Servings Size 1 1/2 cups
Amount per Serving
Calories 230
% Daily Value *
Total Fat 8g 10%
Saturated Fat 3g 15%
Trans Fat 0g
Cholesterol 15mg 5%
Sodium 740mg 32%
Total Carbohydrates 24g 9%
Dietary Fiber 3g 11%
Total Sugars 4g
Protein 14g
Vitamin A 0%
Vitamin C 0%
Calcium 4%
Iron 15%
---
Our veggies contain no
artificial colors or artificial
flavors. They are simply
fresh vegetables, flash
frozen!
More Frozen Facts