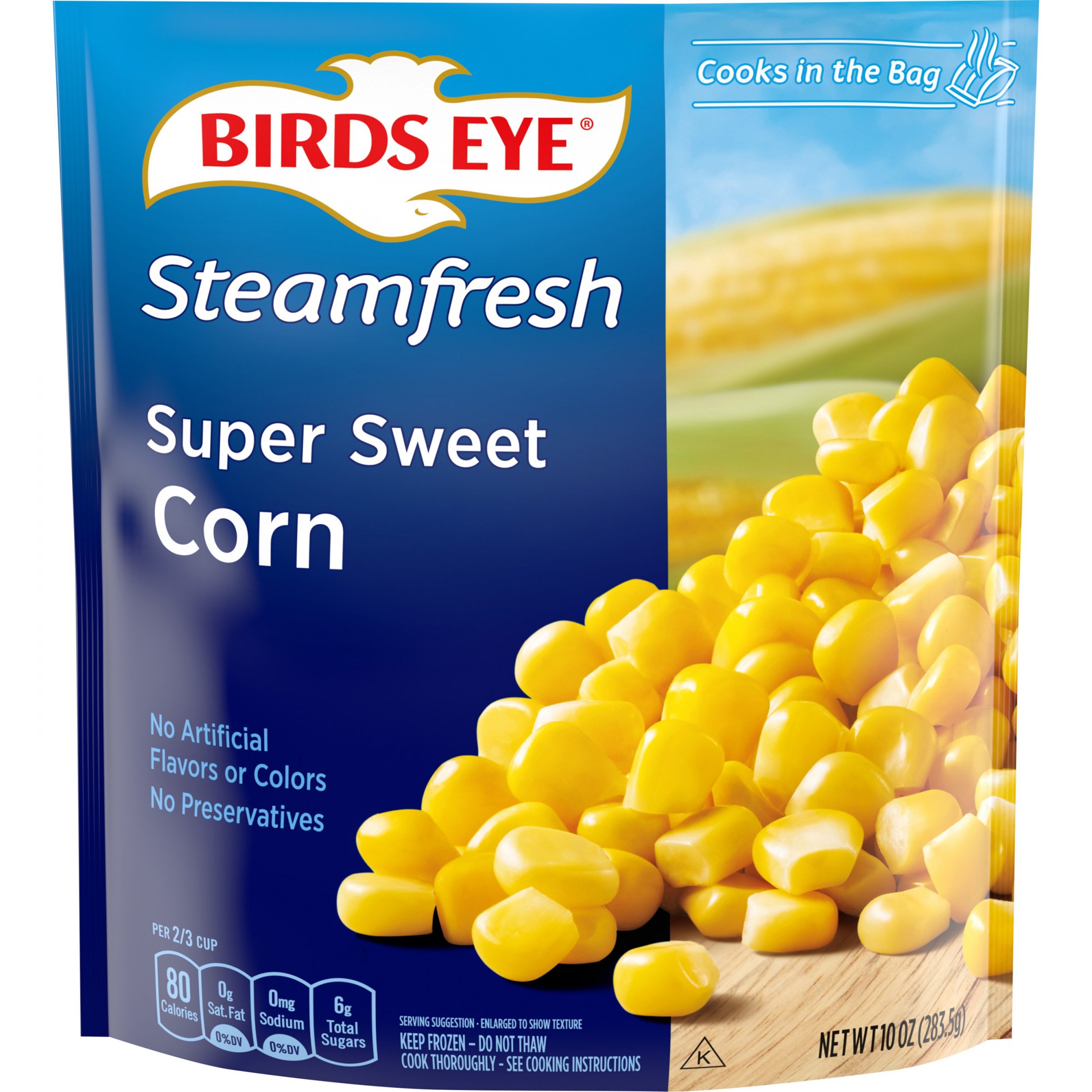 With Birds Eye Steamfresh Selects, you can enjoy specially selected vegetables picked at the peak of freshness.
Delicious Birds Eye Super Sweet corn is just right for side dishes and your recipes.
✔Contains no artificial ingredients, flavors, or colors!
✔Kosher certified
✔Perfectly cooks in the bag & ready in minutes!
---
---
Nutrition Facts
Servings per Container 3
Servings Size 2/3 Cup (95g)
Amount per Serving
Calories 80 | Calories From Fat 10
% Daily Value *
Total Fat 1g 2%
Saturated Fat 0g 0%
Trans Fat 0g
Cholesterol 0mg 0%
Sodium 0mg 0%
Total Carbohydrates 15g 5%
Dietary Fiber 2g 8%
Total Sugars 6g
Protein 3g
Vitamin A 2%
Vitamin C 10%
Calcium 0%
Iron 2%
---
Birds Eye vegetables don't
contain preservatives. Cold
temperature preserves the
quality and nutrients.
More frozen facts