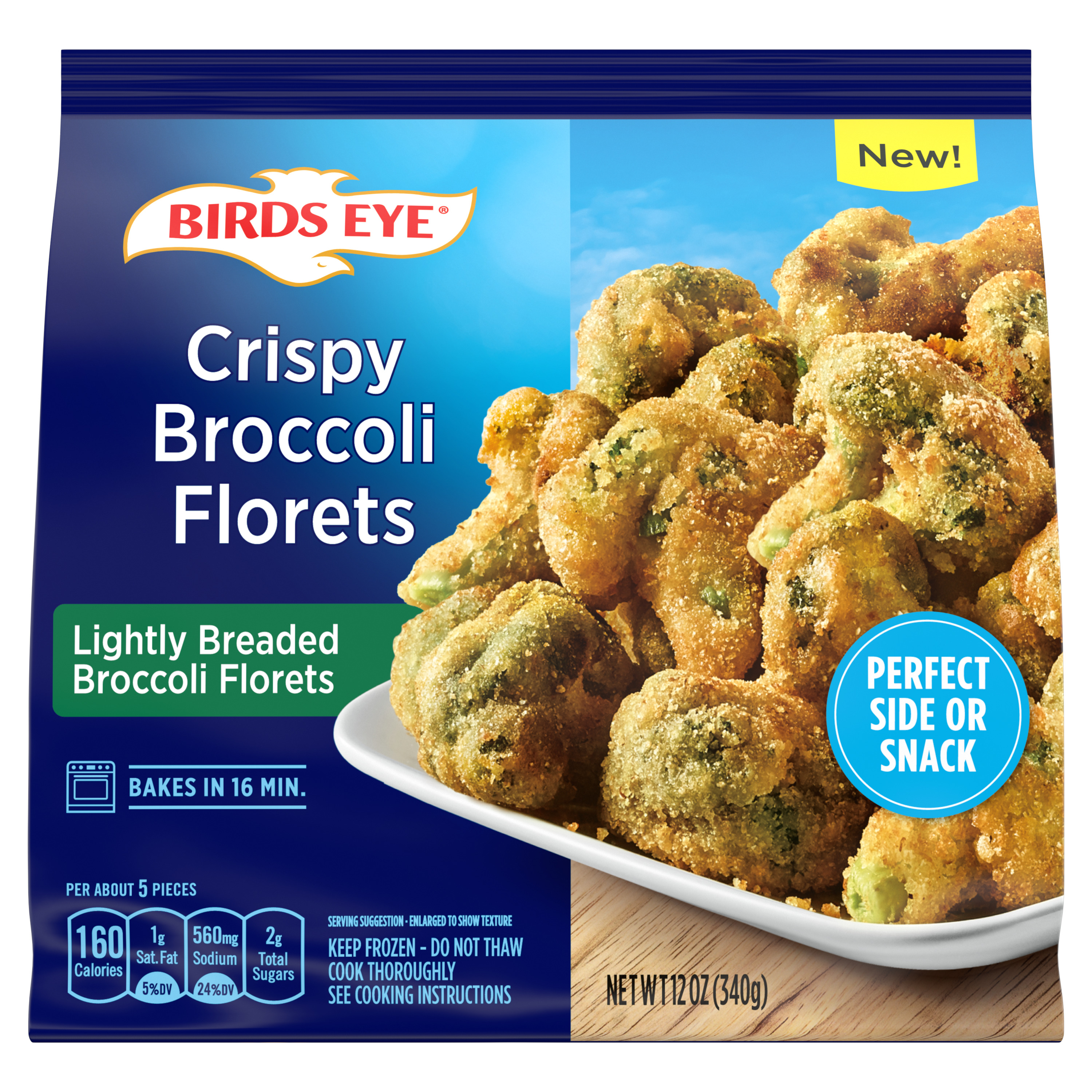 Birds Eye® Crispy, Lightly Breaded Broccoli Florets are a new spin on classic frozen vegetables that is sure to be a hit. Delicious broccoli, picked at the peak of ripeness, sliced and lightly breaded with a crispy batter, then flash frozen to seal in flavor, they are great for dipping as an appetizer, or serving as a side dish for lunch or dinner.
✔ Ready to eat in 16 minutes, straight from your oven.
---
---
Nutrition Facts
Servings per Container
Servings Size about 5 pieces (88g)
Amount per Serving
Calories 160 | Calories From Fat
% Daily Value *
Total Fat 6g 8%
Saturated Fat 1g 5%
Trans Fat 0g
Cholesterol 0mg 0%
Sodium 560mg 24%
Total Carbohydrates 21g 8%
Dietary Fiber 2g 7%
Total Sugars 2g
Protein 4g
Vitamin A 0%
Vitamin C 0%
Calcium 0%
Iron 1.3%
---
Birds Eye vegetables don't
contain preservatives. Cold
temperature preserves the
quality and nutrients.
More frozen facts