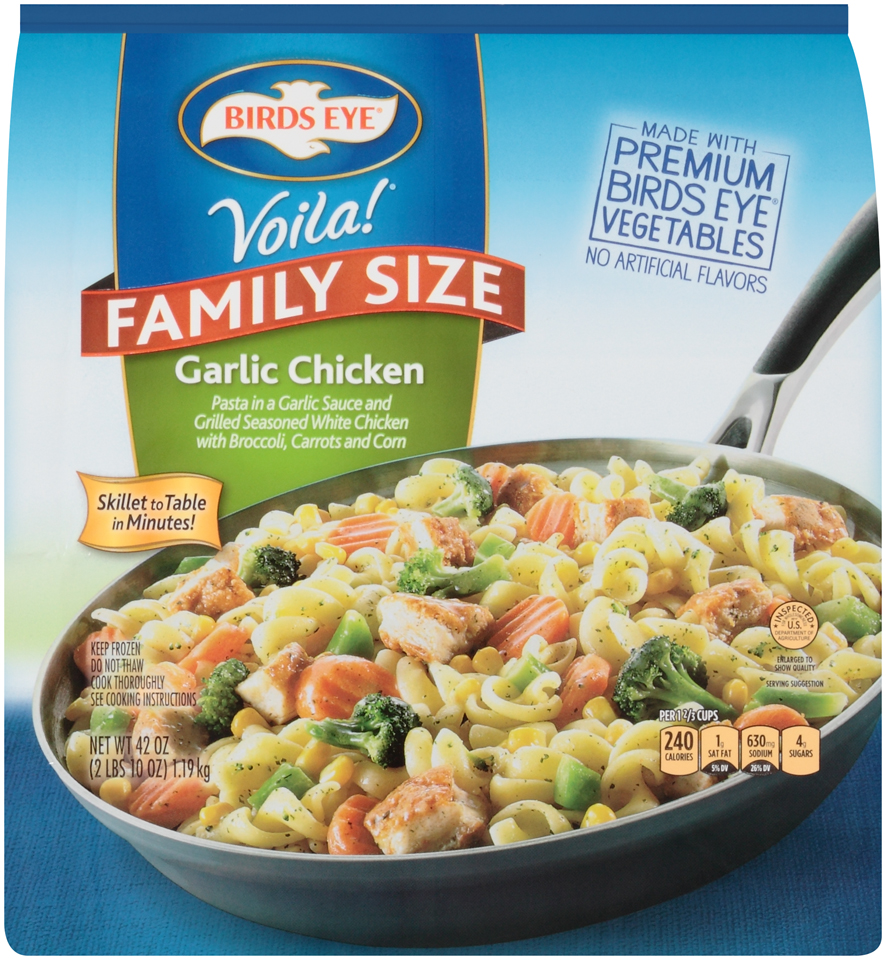 Grilled Seasoned white chicken and pasta with broccoli florets, carrots and corn in a garlic sauce.
✔Made with premium Birds Eye vegetables
✔Complete Skillet meal in minutes!
✔No Artificial Flavors
✔Family Size
---
---
Nutrition Facts
Servings per Container 7
Servings Size 1-2/3 Cups Frozen (1 Cup Cooked)
Amount per Serving
Calories 240 | Calories From Fat 60
% Daily Value *
Total Fat 7g 11%
Saturated Fat 1g 5%
Trans Fat 0g
Cholesterol 15mg 5%
Sodium 630mg 26%
Total Carbohydrates 32g 11%
Dietary Fiber 3g 12%
Total Sugars 4g
Protein 10g
Vitamin A 20%
Vitamin C 25%
Calcium 6%
Iron 10%
---
Birds Eye vegetables don't
contain preservatives. Cold
temperature preserves the
quality and nutrients.
More frozen facts