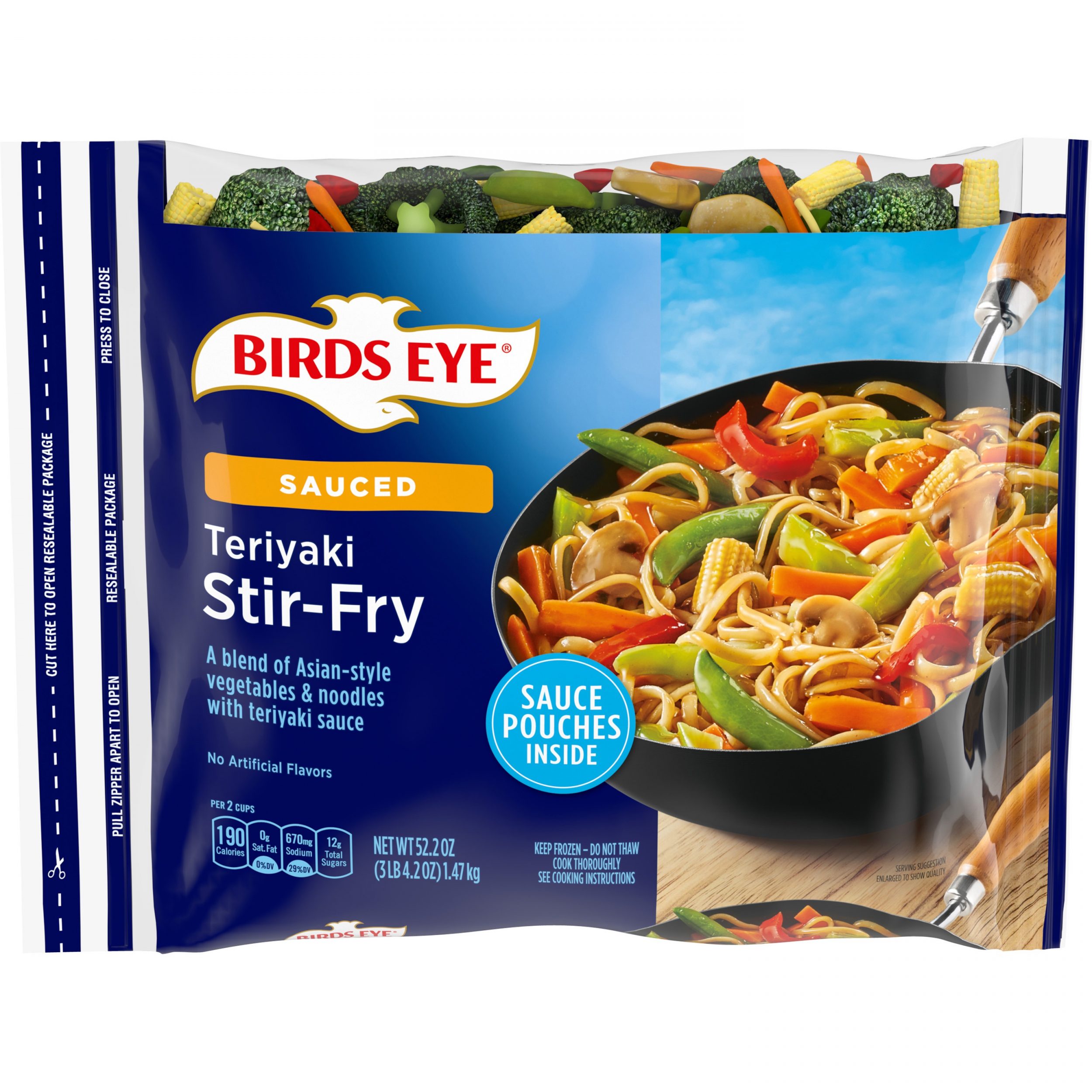 With Birds Eye Stir-Fry Vegetables, you can enjoy deliciously sauced vegetables perfect for recipes.
Thai stir-fry vegetables are blended with carrots, celery, onions, red bell peppers, yellow bell peppers, snow peas, baby cob corn, soy beans and water chestnuts with a soy-ginger sauce.
✔Contains no artificial colors!
✔Excellent Source of Vitamins A & C
✔0 Grams of Trans fat per serving
---
Available in:
52.2 OZ BAG
---
Nutrition Facts
Servings per Container 7
Servings Size 2 Cups Frozen (216g) 1 Cup Cooked (216g)
Amount per Serving
Calories 190.0 | Calories From Fat 10
% Daily Value *
Total Fat 1g 2%
Saturated Fat 0g 0%
Trans Fat 0g
Cholesterol 0mg 0%
Sodium 670.0mg 28%
Total Carbohydrates 39g 13%
Dietary Fiber 4g 16%
Total Sugars 13g
Protein 6g
Vitamin A 40%
Vitamin C 30%
Calcium 4%
Iron 10%
---
Our veggies contain no
artificial colors or artificial
flavors. They are simply
fresh vegetables, flash
frozen!
More Frozen Facts