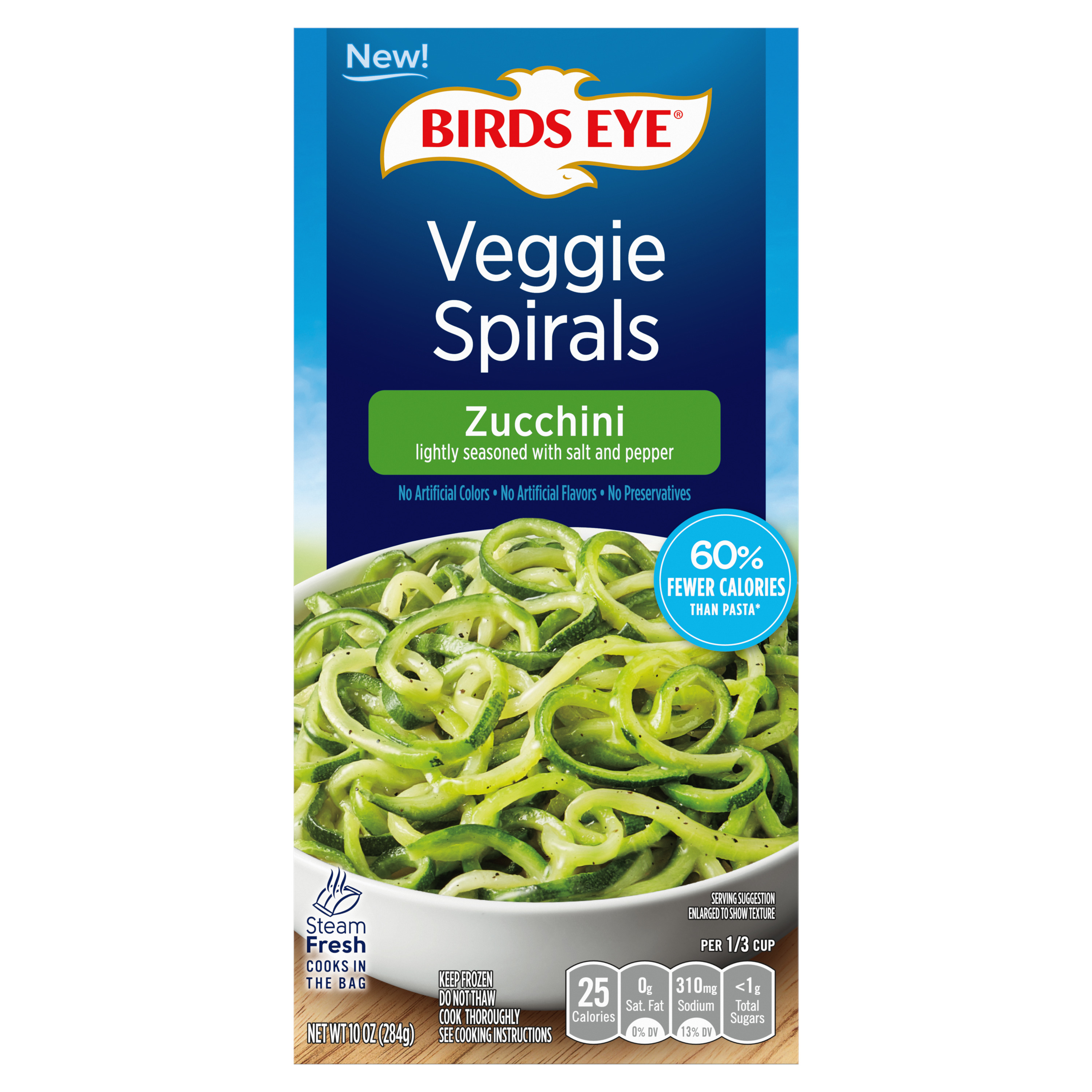 Birds Eye® Zucchini Veggie Spirals are a delicious pasta alternative that's ready in minutes. Lightly seasoned with salt and pepper they are versatile enough to use in pasta recipes, or simply top with your favorite sauce.
✔ No artificial colors, artificial flavors or preservatives.
✔ 60% fewer calories than pasta*
✔ Ready from the microwave in less than 6 minutes.
*this product = 25 calories per 1/3 cup serving; cooked dry pasta = 66 calories per 1/3 cup serving.
---
---
Nutrition Facts
Servings per Container
Servings Size 1/3 cup frozen (81g)
Amount per Serving
Calories 25 | Calories From Fat
% Daily Value *
Total Fat 1g 1%
Saturated Fat 0g 0%
Trans Fat 0g
Cholesterol 0mg 0%
Sodium 310mg 13%
Total Carbohydrates 2g 1%
Dietary Fiber 2g 7%
Total Sugars <1g
Protein <1g
Vitamin A 0%
Vitamin C 0%
Calcium 0%
Iron 0%
---
Birds Eye vegetables don't
contain preservatives. Cold
temperature preserves the
quality and nutrients.
More frozen facts