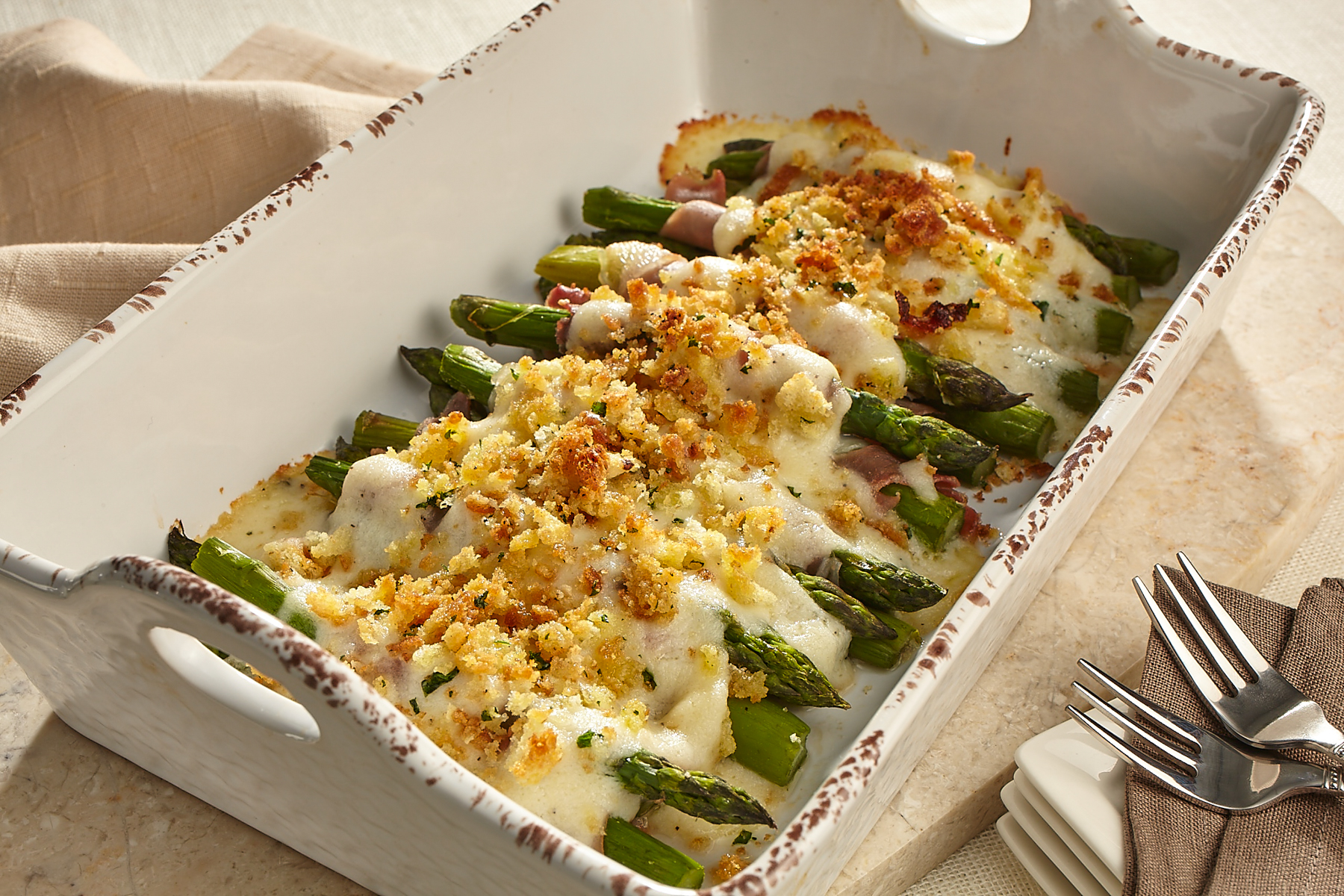 Asparagus, Parm & Prosciutto Gratin
10 min prep
20 min cook
30 min total
6 to 8 servings
Ingredients
2 bags 

Birds Eye Fresh Frozen Deluxe Vegetables Asparagus Spears

, cooked according to package directions
4 Tbsp. butter
2 Tbsp. all-purpose flour
1 cup milk
1/2 cup Plus 2 Tbsp. shredded Parmesan cheese
1/2 tsp. salt
1/8 tsp. ground black pepper
4 oz. thinly sliced prosciutto, sliced lengthwise into thin strips
1/2 cup fresh white bread crumbs
---
Directions
Melt 2 tablespoons butter in medium saucepan and add flour. Cook stirring constantly 1 minute. Slowly whisk in milk. Heat over medium high heat until thickened. Stir in ½ cup Parmesan cheese, salt and pepper. Cook, 1 minute or until cheese is melted.
Wrap each asparagus spear with prosciutto. Arrange asparagus in medium shallow baking dish and evenly cover with Parmesan sauce.
Melt remaining butter in small skillet and add bread crumbs. Cook, stirring frequently, 2 minutes or until bread begins to toast. Stir in parsley. Evenly sprinkle over asparagus.
Bake 15 minutes or until bubbling and golden brown.