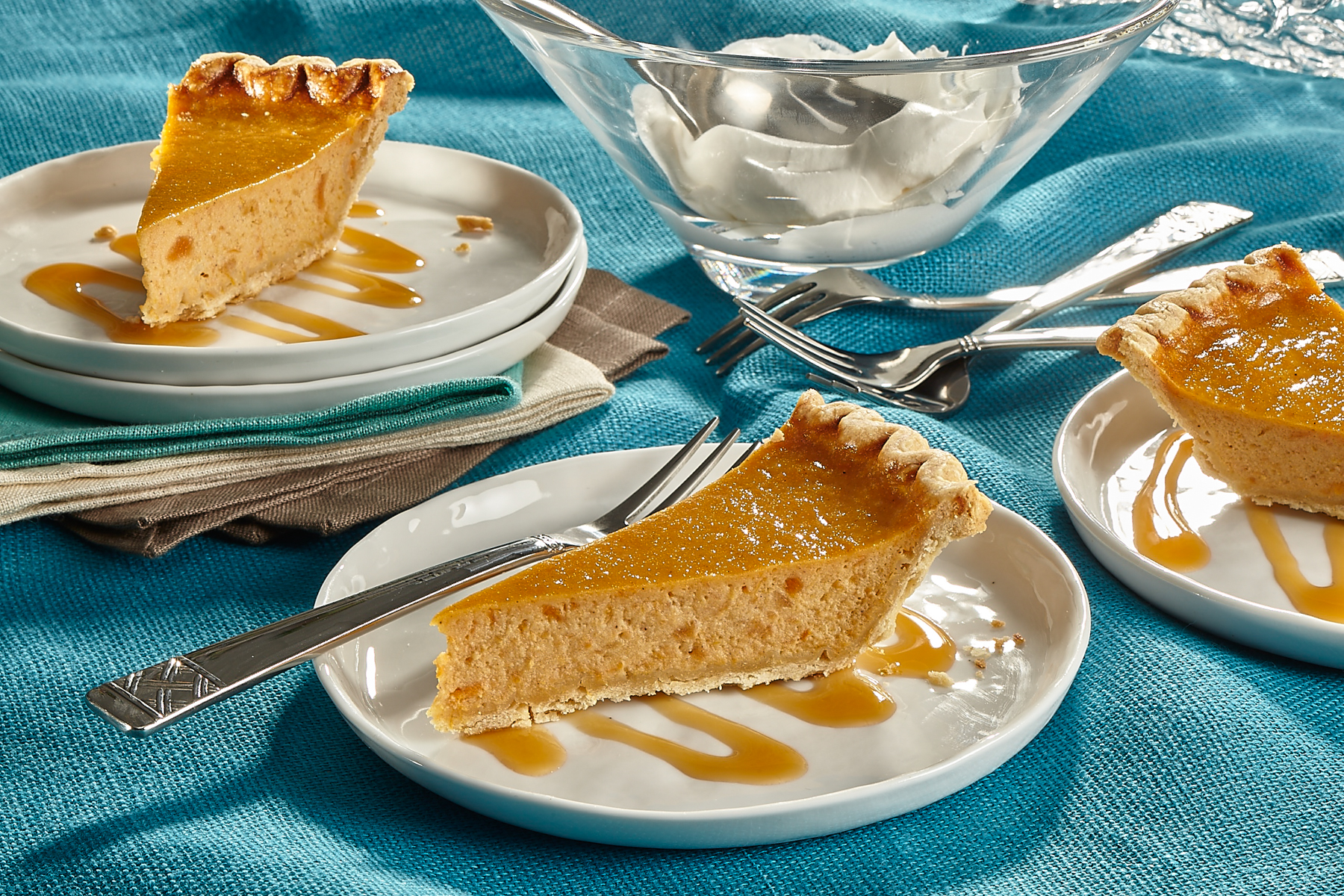 Bourbon Sweet Potato Pie
15 min prep
45 min cook
60 min total
12 slice servings
Ingredients
1 bag 

Birds Eye Steamfresh Chef's Favorites Lightly Seasoned Sweet Potatoes with Brown Sugar

3 large eggs
1/2 cup light or heavy cream
1 Tbsp. bourbon
1/4 cup sour cream
1/4 cup firmly packaed brown sugar
1/8 tsp. ground cinnamon
1 tsp. vanilla extract
1 (9-inch) frozen pie crust, prebaked,
---
Directions
Preheat oven to 375°F.

Cook Sweet Potatoes according to package directions. Cool slightly and mash in a large bowl.

Add eggs, cream, sour cream, bourbon, sugar, vanilla and cinnamon to the bowl and whisk until smooth. Pour into crust.

Bake 45 minutes or until puffed around the edges and center is almost set. Cool completely on wire rack. Chill.

To serve, drizzle dessert plates with caramel sauce and arrange slices on sauce and dollop with whipped cream.