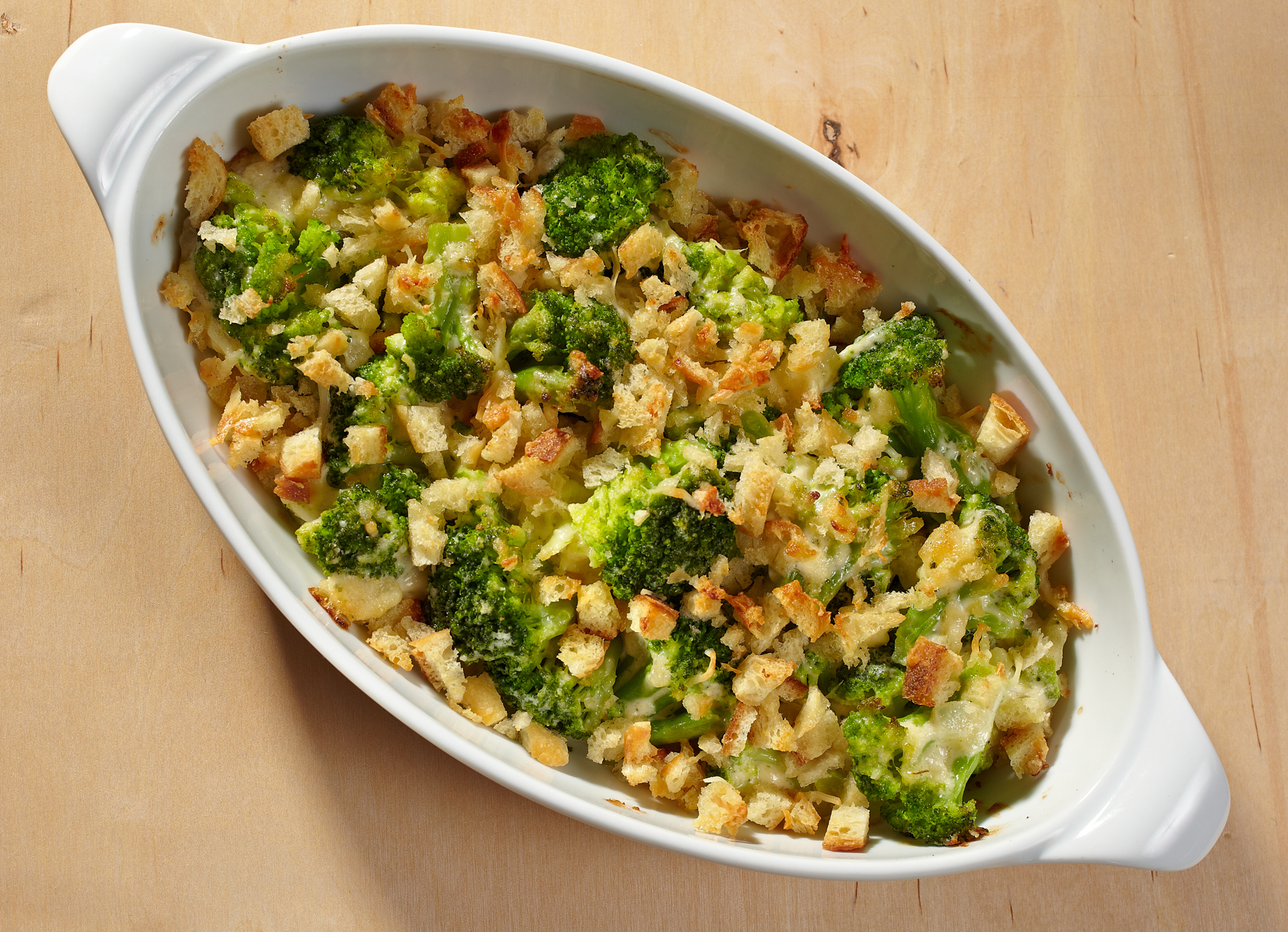 Broccoli Parmesan Au Gratin
15 min prep
30 min cook
45 min total
4 servings
Ingredients
4 Tbsp. butter, divided
1 cup finely chopped onion
1 clove garlic, finely chopped
1 bag (12 oz.) Broccoli Florets, cooked according to package directions*
1/2 cup mayonnaise
1/2 cup grated Parmesan cheese, divided
1/8 tsp. ground black pepper
1 cup fresh breadcrumbs, (about 2 slices bread, finely chopped or processed)
---
Directions
Preheat oven to 375°F.
Melt 2 tablespoons butter in 10-inch nonstick skillet over medium heat and cook onion, stirring occasionally, 5 minutes or until golden brown. Add garlic and cook 30 seconds or until fragrant.
Combine onion mixture with prepared Broccoli Florets, mayonnaise, ¼ cup parmesan cheese and black pepper in a 1-quart shallow casserole dish.
In same skillet, melt remaining 2 tablespoons butter. Add bread crumbs and remaining Parmesan cheese; toss to coat. Evenly top casserole with breadcrumb mixture.
Bake 20 minutes or until heated through.