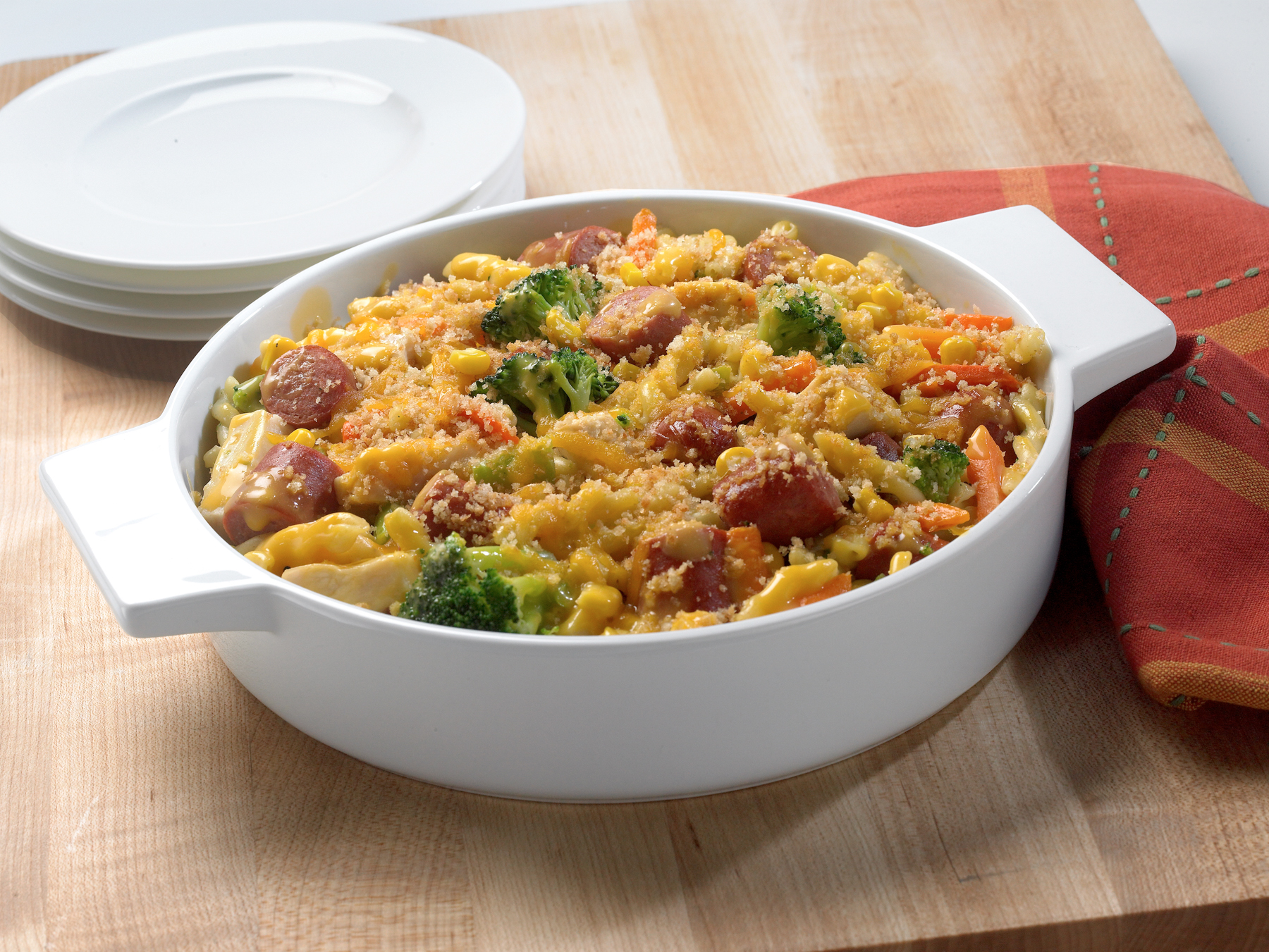 Cheesy Hot Dog Casserole
5 min prep
20 min cook
25 min total
4 servings
Ingredients
1 bag Birds Eye Voila! Cheesy Chicken Family Size
4 frankfurters, sliced
Shredded cheddar cheese
Bread crumbs
---
Directions
1. Prepare Voila! Cheesy Chicken according to package directions. During last 2 minutes of cooking, stir in frankfurters.
2. While Voila! is cooking, spray shallow casserole dish with nonstick cooking spray.
3. Tranfer prepared Voila! and frankfurters into casserole dish. Sprinkle with cheese and bread crumbs. Broil 1 minute or until cheese is melted.