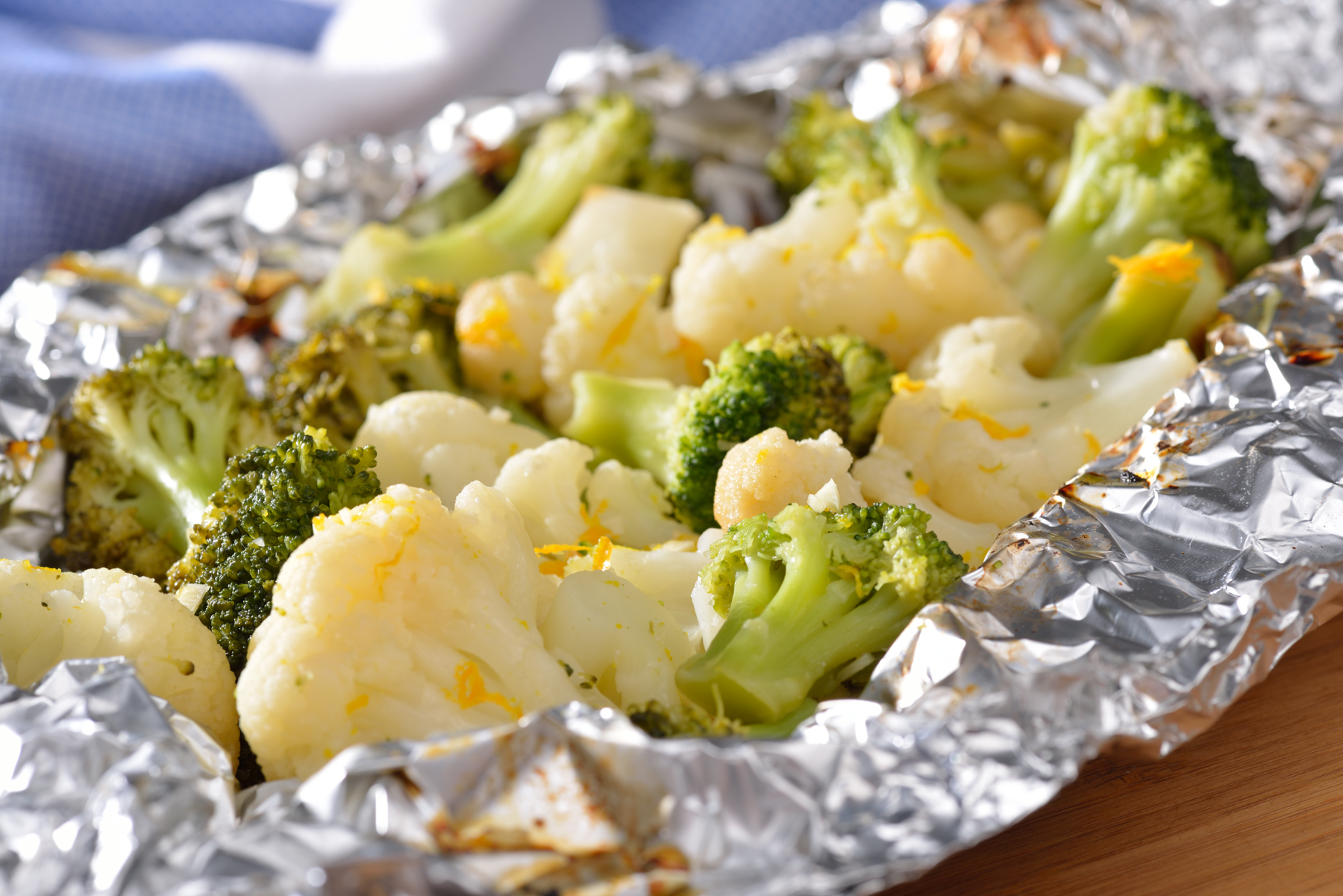 Grilled Orange Glazed Broccoli & Cauliflower
10 min prep
20 min cook
30 min total
6 to 8 servings
Ingredients
2 bags 

Birds Eye Farm Fresh Mixtures Broccoli Florets & Cauliflower

2 cloves garlic, finely chopped
2 Tbsp. orange juice
1 Tbsp. honey
1/2 tsp. finely grated orange peel
---
Directions
Blend garlic, orange juice, honey, orange peel, salt and pepper in small bowl.
Place frozen Broccoli Florets & Cauliflower in center of aluminum foil.
Evenly pour orange juice mixture over vegetables. Wrap tightly. Double wrap with second piece of foil.
Place on grill and cook, shaking foil packet side to side occasionally, 20 minutes or until vegetables are tender.