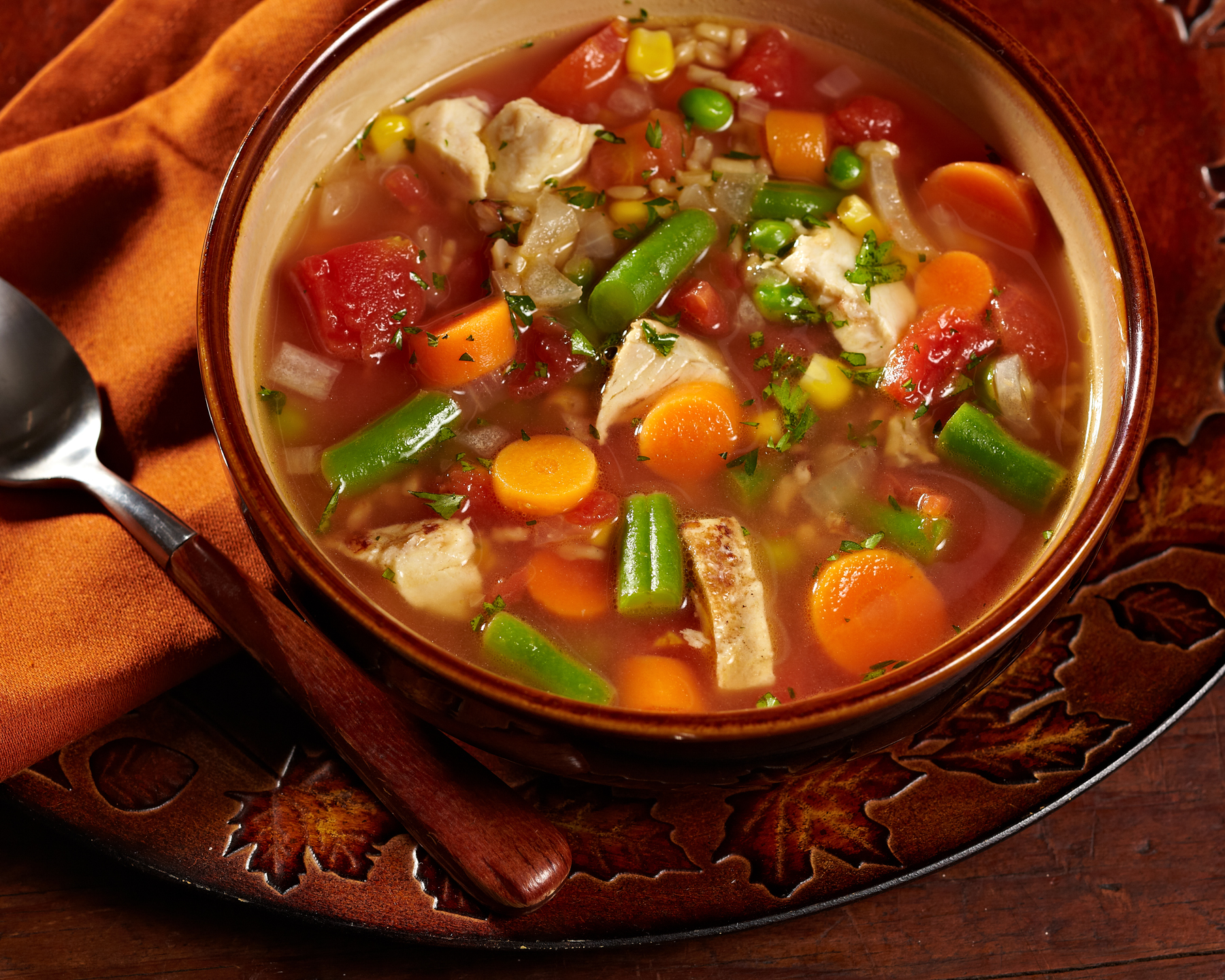 Hearty Chicken, Veggie & Rice Soup
10 min prep
15 min cook
25 min total
4 servings
Ingredients
2 Tbsp. butter or margarine
1 cup chopped sweet onion
1 can (14.5 oz.) diced tomatoes
4 cups chicken or vegetable broth
1 tsp. thyme leaves or 1/4 tsp. dried thyme leaves
1 bag 

Birds Eye Steamfresh Selects Mixed Vegetables

2 cups cut-up cooked chicken
1 bag (10 oz.) Whole Grain Brown Rice, cooked according to package directions
---
Directions
Melt butter in large saucepot over medium heat and cook onion, stirring occasionally, 5 minutes or until softened.
Stir in broth, tomatoes, thyme and Mixed Vegetables; bring to a boil over high heat.
Reduce heat to low and add chicken. Simmer 5 minutes or until heated through. Stir in prepared Whole Grain Brown Rice. Season, if desired, with salt and black pepper.