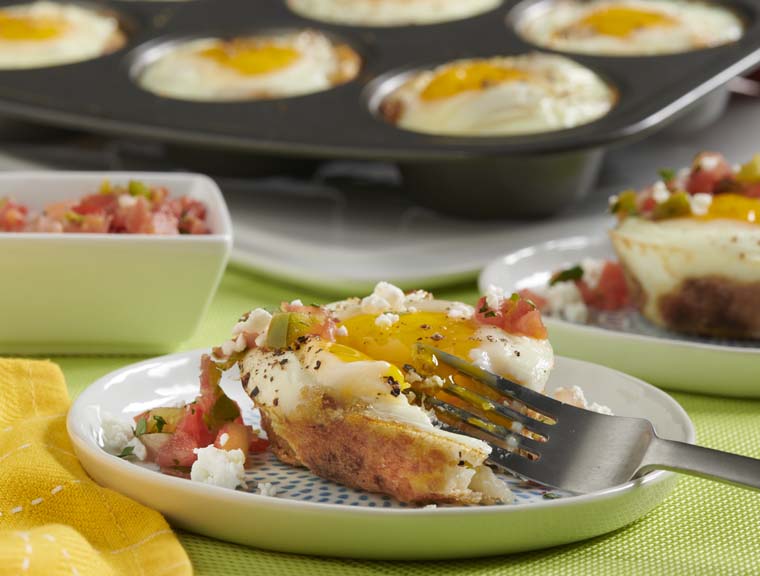 Huevos Rancheros Breakfast Cups
20 min prep
15 min cook
35 min total
8 servings
Ingredients
1 bag Birds Eye® Veggie Made™ Cauliflower or Borccoli Tots, cooked according to package directions
1 cup crumbled Feta cheese
8 eggs
2 Tbsp. finely chopped cilantro or parsley
Salsa
Hot pepper sauce
---
Directions
Preheat oven to 350°F. Lightly spray 8 muffins cups in a muffin pan with nonstick cooking spray.
Place 3 to 4 cooked tots in each cup and smash to form a crust. Sprinkle each evenly with cheese. Top each with an egg.
Bake 15 minutes or until eggs are cooked. Season, if desired, with salt & pepper. Sprinkle with cilantro.
Serve with salsa and hot sauce.