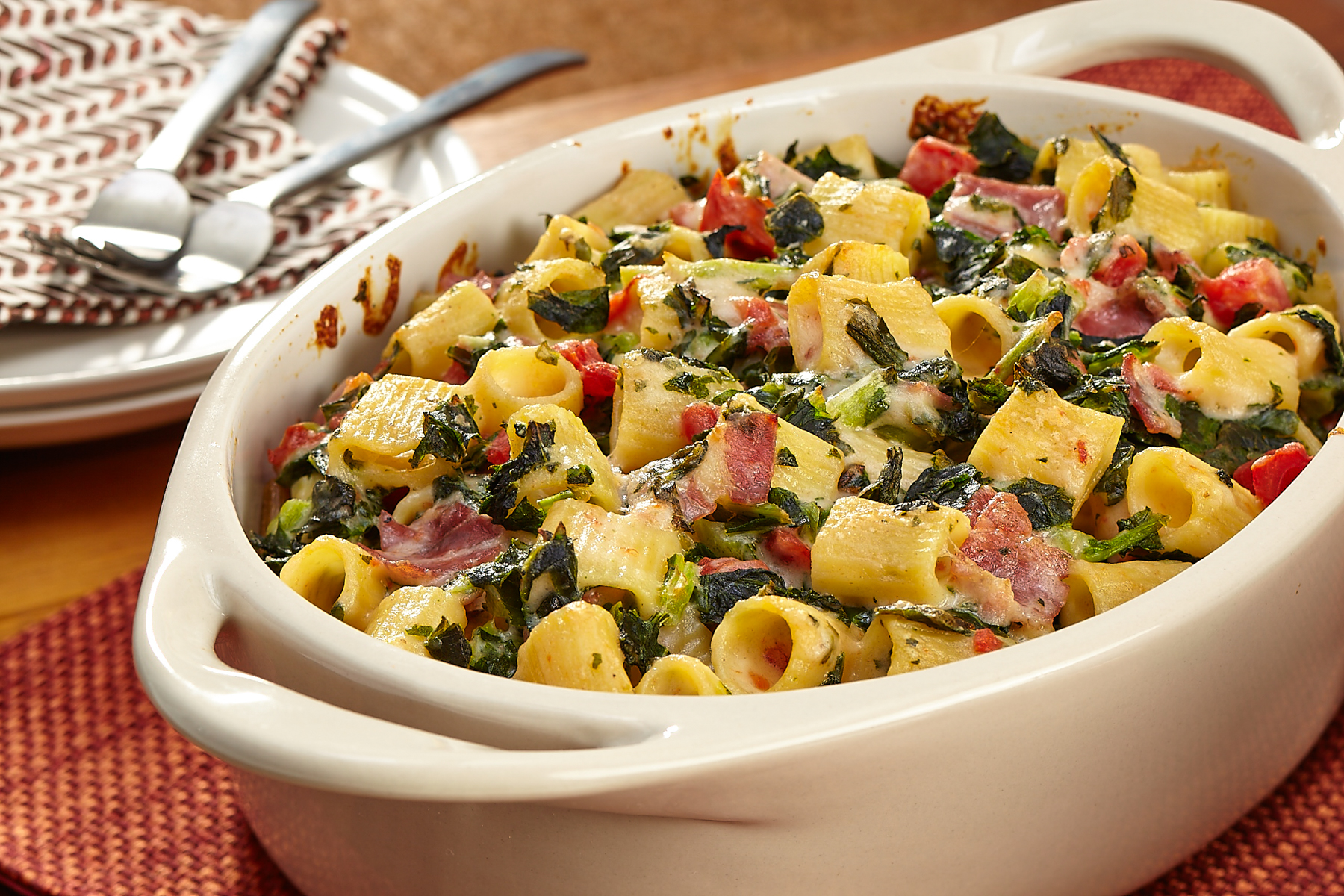 Italian 4-Cheese Pasta & Kale Bake
10 min prep
40 min cook
50 min total
6 to 8 servings
Ingredients
1 bag 

Birds Eye Steamfresh Premium Chopped Kale

, cooked according to package directions
2 Tbsp. butter
1-1/2 cups milk
2 Tbsp. all-purpose flour
1/2 tsp. salt
1/8 tsp. ground black pepper
1 cup shredded mozzarella cheese
1/2 cup shredded fontina cheese
1/4 cup shredded Parmesan cheese
1/2 cup mascarpone cheese
8 oz. rigatoni or penne, cooked according to package directions
1 can (14.5 oz.) diced tomatoes, drained
4 oz. prosciutto, chopped
---
Directions
Preheat oven to 350°F.

Melt butter in medium saucepan and add flour. Cook stirring constantly 1 minute. Slowly whisk in milk, salt and pepper. Heat over medium high heat until thickened. Stir in cheeses and heat until melted.

Toss with cooked pasta, Kale, tomatoes and prosciutto. Turn into buttered 1-1/2-quart baking dish.

Bake covered 20 minutes. Uncover and bake 10 minutes or until bubbling and top is golden brown.