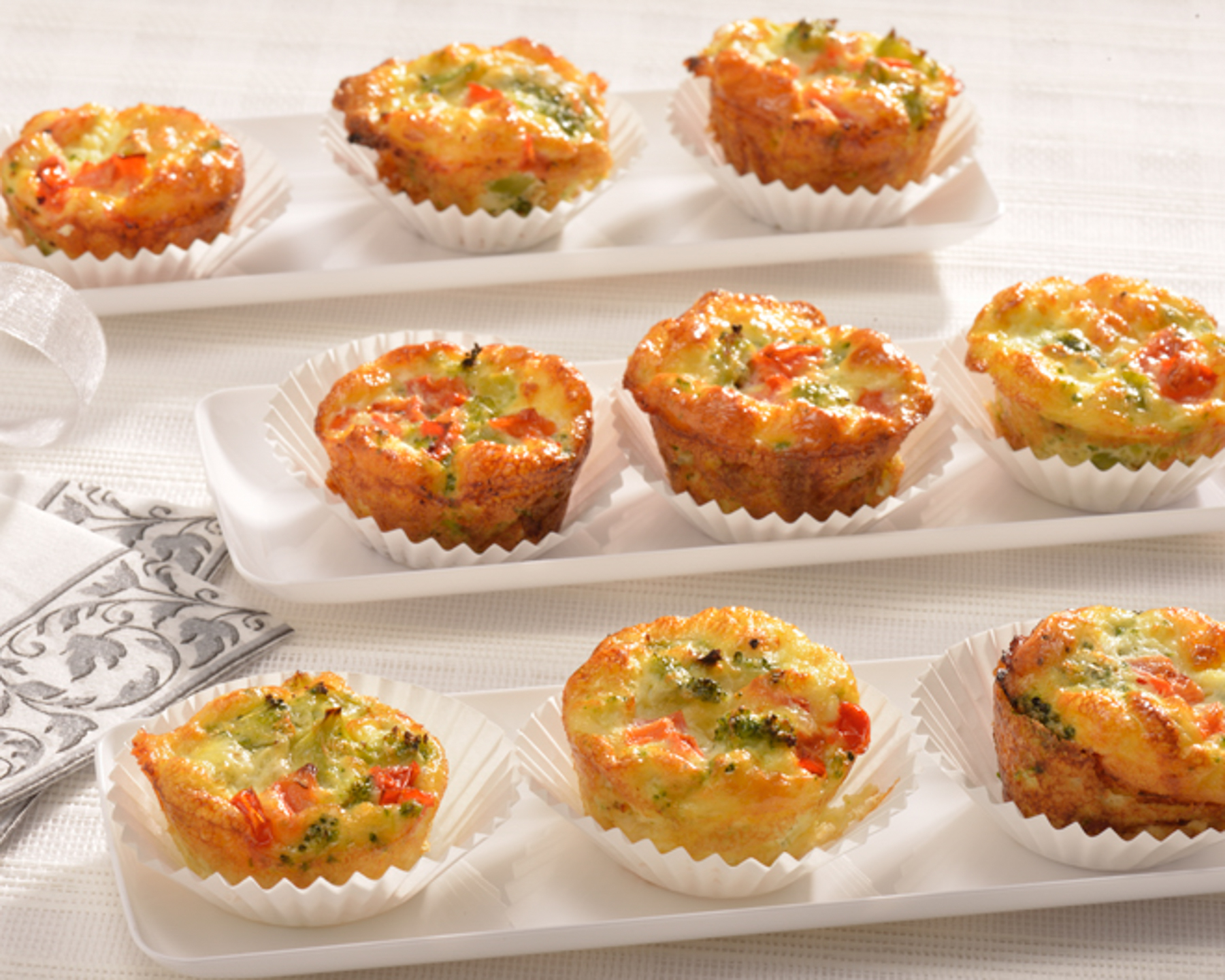 Mini Broccoli Quiches
10 min prep
18 min cook
28 min total
Makes 36 servings
Ingredients
1 bag 

Birds Eye Steamfresh Premium Broccoli Florets

, cooked according to package directions and chopped
6 eggs
1 cup 2 % milk
1/2 cup chopped tomato
1-1/2 cups shredded low fat Swiss cheese
1/4 tsp. salt
1/8 tsp. ground black pepper
---
Directions
Preheat oven to 350°F. Lightly grease mini muffin pans (3 pans).
Wisk eggs with milk in large bowl. Stir in remaining ingredients. Evenly pour into mini muffin pans.
Bake 18 to 20 minutes or until eggs are set. Cool slightly on baking rack. Remove from pans and serve warm or room temperature.