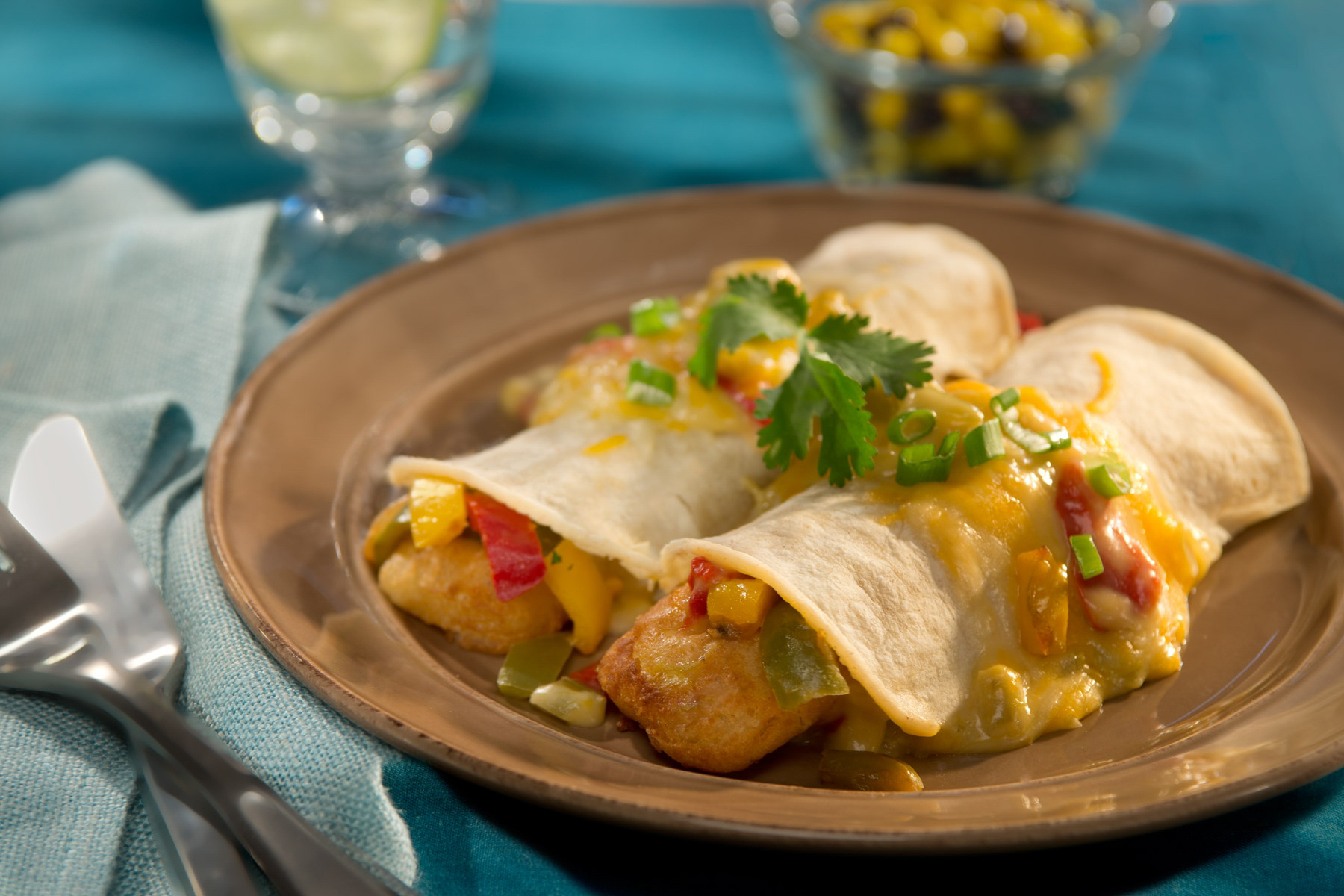 Seafood Enchiladas
10 min prep
30 min cook
40 min total
4 to 6 servings
Ingredients
1 Tbsp. olive oil
1 can (10.5 oz.) cream of celery soup
1/4 cup milk
1 can (4.5 oz.) chopped green chilies
2 cups shredded Cheddar, Cheddar Blend or Monterey Jack cheese, divided
12 Van de Kamp's or Mrs. Paul's Crispy Fish Tenders, cooked according to package directions
2 cups 

Birds Eye Stir-Fry Vegetables Pepper Stir-Fry

10 corn tortillas, warmed
---
Directions
Bake Crispy Fish Tenders according to package directions. (Leave oven on.)
Heat oil in large nonstick skillet over medium-high heat and cook Pepper Stir-Fry, stirring occasionally, 5 minutes or until softened and starting to brown. Stir in soup, milk, chilies and 1 cup cheese. Cook, stirring frequently, 2 minutes or until cheese is melted.
Evenly arrange baked Fish Tenders in each tortilla; top each with ¼ cup pepper mixture; roll up. Arrange seam-side down in shallow 13×9-inch greased baking dish.
Evenly top with remaining pepper mixture and cheese.
Cover and bake 15 minutes or until cheese is melted and enchiladas are heated through. Sprinkle, if desired, with chopped green onions.