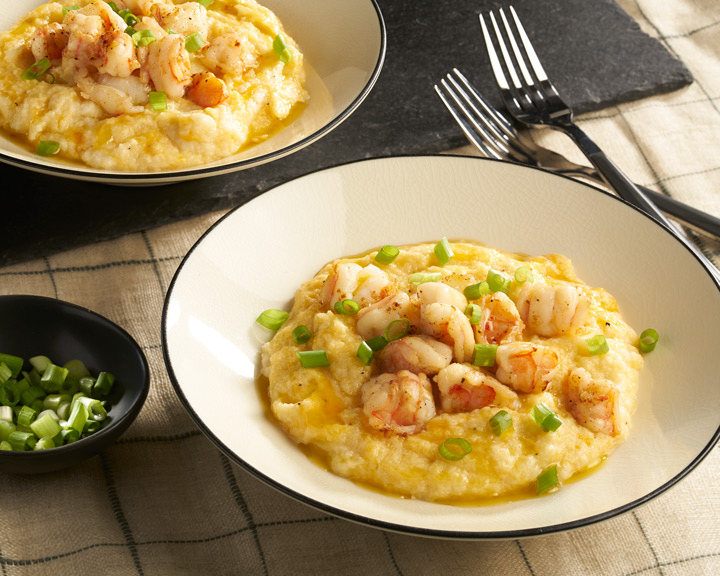 Shrimp & Cheddar Cauliflower Grits
10 min prep
10 min cook
20 min total
2 servings
Ingredients
1 bag Birds Eye® Mashed Cauliflower
1 cup shredded cheddar cheese
½ lb. peeled uncooked shrimp, chopped
2 cloves garlic, finely chopped
1 Tbsp. olive oil
¼ tsp. salt
1/8 tsp. ground black pepper
2 green onions, chopped (optional)
---
Directions
Cook Mashed Cauliflower according to package directions. Top hot cauliflower with cheese and cover with foil.
Meanwhile, toss shrimp with garlic, oil, salt and pepper in medium bowl. Heat 12-inch nonstick skillet over medium high heat and add shrimp. Cook, stirring occasionally, 5 minutes or until shrimp turn pink and are fully cooked.
Uncover cauliflower and stir in melted cheese. Divide between two shallow bowls. Top evenly with shrimp mixture, making sure to drizzle with any pan drippings. Sprinkle, if desired, with green onions.