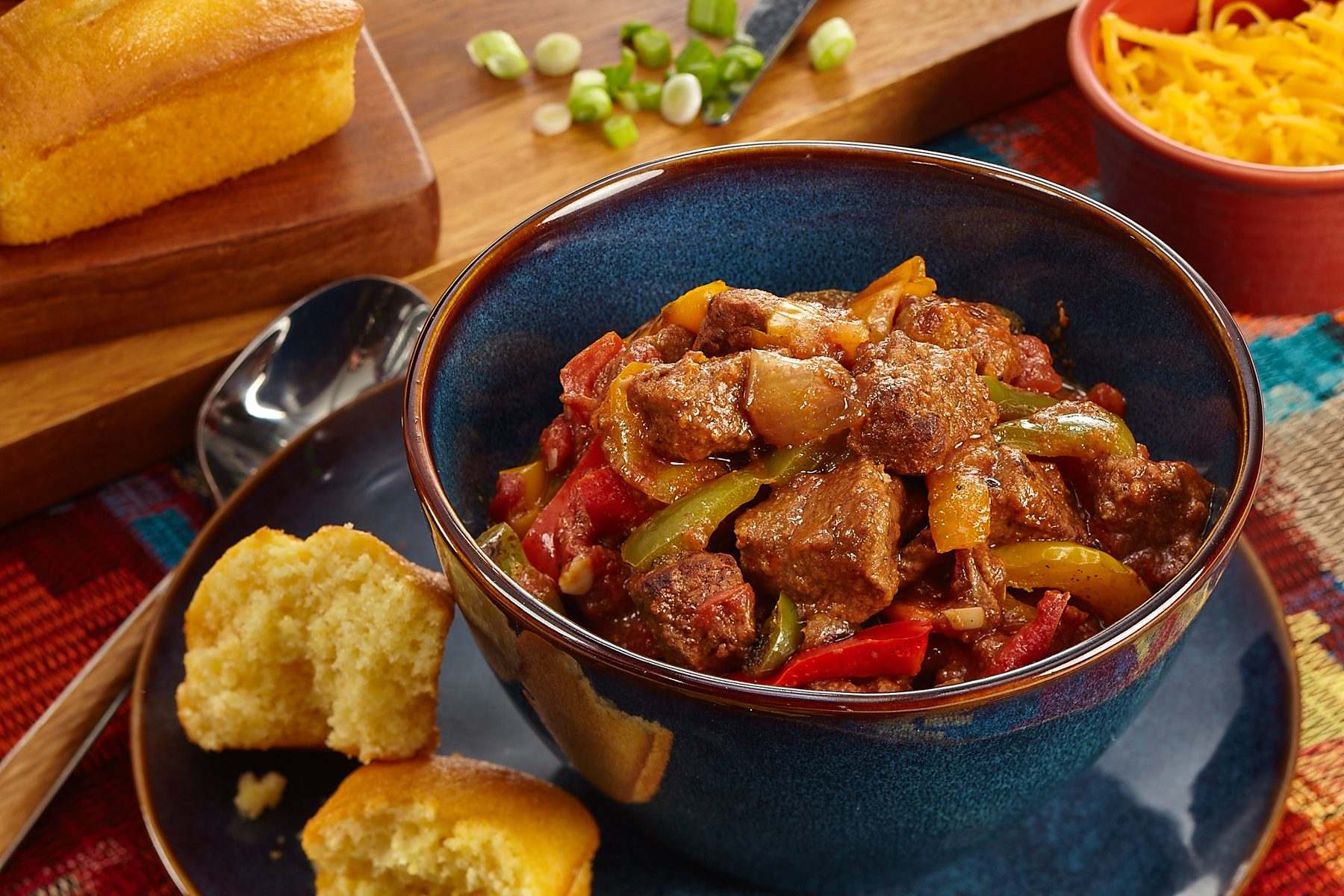 Slow Cooker Ancho Beef Chili
10 min prep
255 min cook
265 min total
6 servings
Ingredients
1 bag 

Birds Eye Stir-Fry Vegetables Pepper Stir-Fry

, or Birds Eye Recipe Ready Tri Color Pepper & Onion Blend
2 Tbsp. all-purpose flour
2 tsp. ancho chili powder
1/2 tsp. salt
1/8 tsp. ground black pepper
1-1/2 lbs. beef for stew, cut into small bite-sized pieces
1/4 cup red wine
2 Tbsp. olive oil
1 can (14.5 oz.) diced tomatoes
2 cloves garlic, chopped
1 bay leaf (optional)
---
Directions
Blend flour, chili pepper, salt and pepper in a medium bowl. Add beef cubes; toss to coat.

Heat oil in 12-inch nonstick skillet and cook beef, stirring occasionally until dark golden brown.  Add wine and cook, stirring frequently, 1 minute. Stir in Pepper Stir-Fry,  diced tomatoes, garlic and bay leaf.

Place in slow cooker and cook on HIGH 4 hours or until beef is tender. Serve, with your favorite chili condiments.