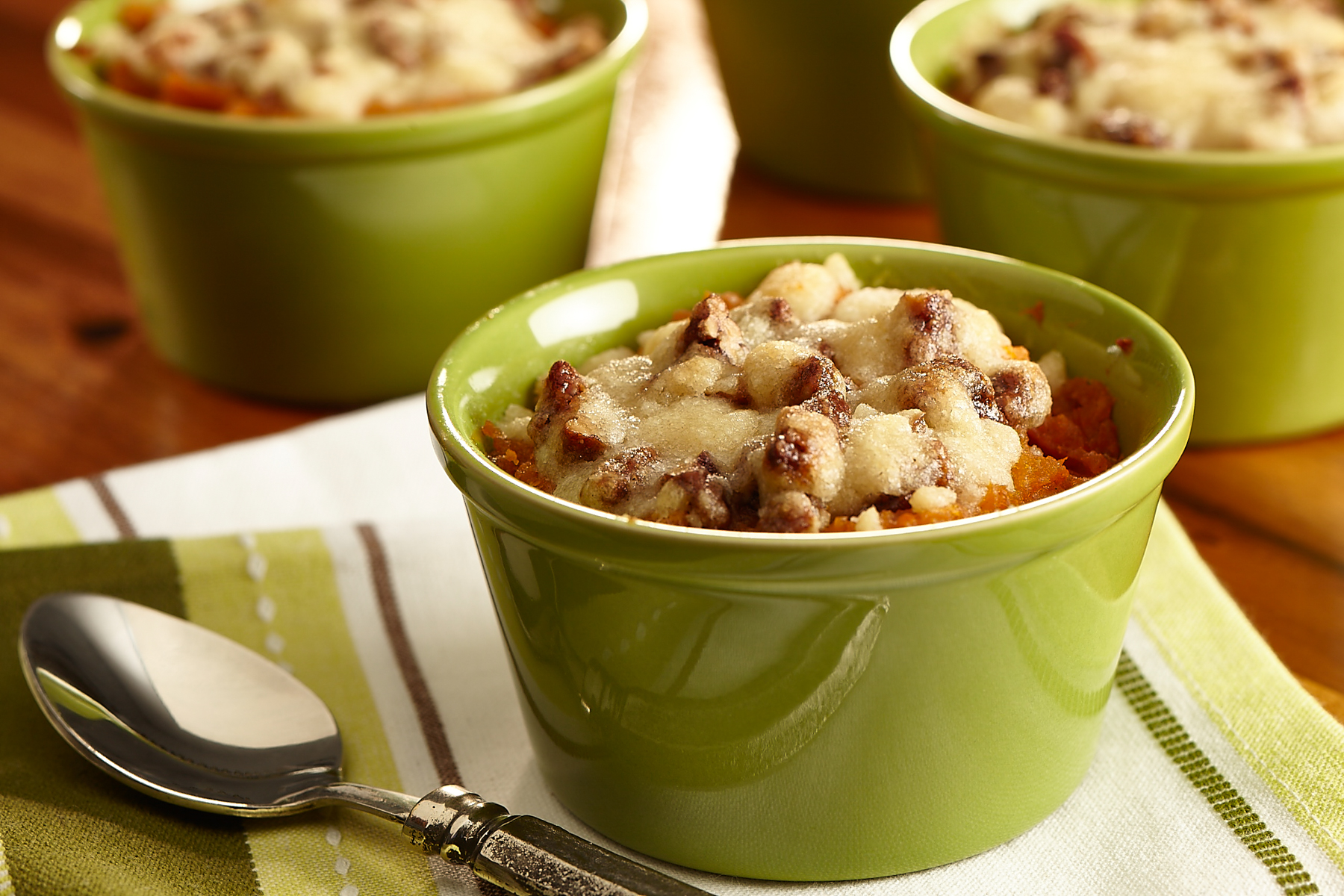 Smashed Sweet Potato Crumble
10 min prep
15 min cook
25 min total
4 to 6 servings
Ingredients
2 bags

Birds Eye Steamfresh Chef's Favorites Lightly Seasoned Sweet Potatoes with Brown Sugar

, cooked according to package directions
6 Tbsp. butter, divided
2 Tbsp. maple syrup
1/4 cup all-purpose flour
3 Tbsp. sugar
1/4 cup chopped sugar glazed pecans or toasted pecans
---
Directions
Preheat oven to 375°F. Grease 4 to 6 (4 oz.) ramekins.

Smash hot sweet potatoes with 2 tablespoons butter and maple syrup. Evenly place mixture into 4 small ramekins.

Blend remaining butter, flour and sugar in bowl until small crumbs form. Stir in nuts. Evenly top ramekins with mixture.

Bake 15 minutes or until potatoes are bubbling and top is golden brown.