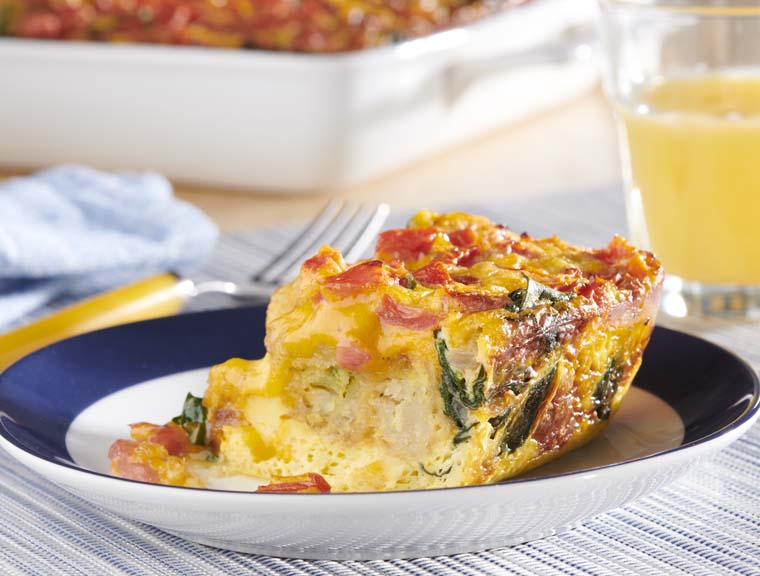 Tot Breakfast Bake
20 min prep
35 min cook
55 min total
8 servings
Ingredients
1 bag Birds Eye® Veggie Made™ Cauliflower or Broccoli Tots
1 Tbsp. olive or vegetable oil
½ cup chopped onion
4 cups baby spinach
1/4 tsp. salt
1/8 tsp ground black pepper
1 cup milk
8 eggs
1 1/2 cups shredded cheddar cheese
1 tomato, chopped
---
Directions
Preheat oven to 350°F. Lightly spray an 8 x 8-inch baking dish with nonstick cooking spray.
Heat oil over medium high heat in nonstick skillet and cook onion, stirring occasionally, 5 minutes or until golden brown. Add spinach and cook until just wilted. Season with salt and ground pepper.
Whisk eggs with milk.
Arrange cooked tots on bottom of casserole dish. Sprinkle with onion and spinach mixture, cheese and tomatoes. Pour egg mixture on top.
Bake 30 to 40 minutes or until eggs are firm.