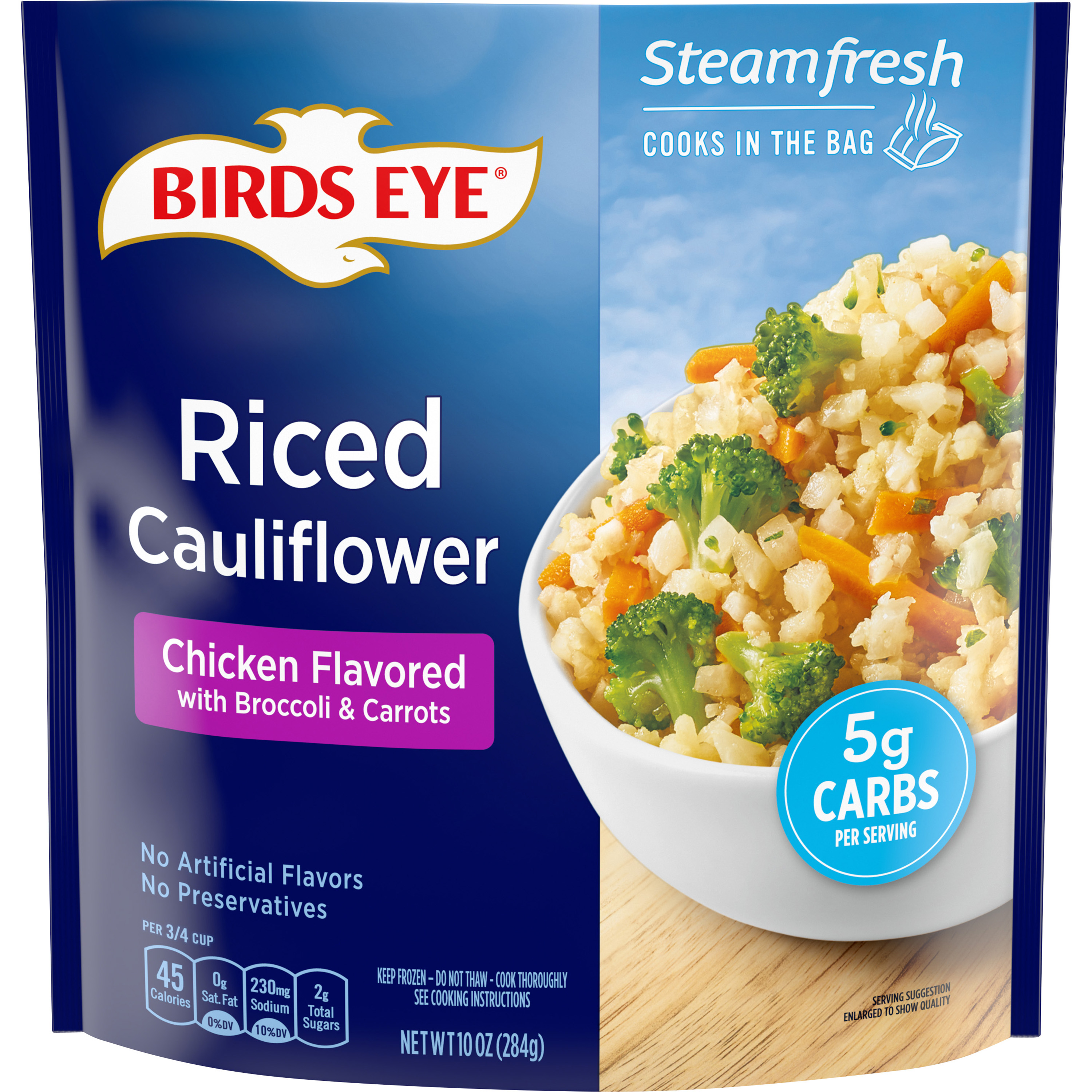 With Birds Eye Veggie Made™ Chicken Flavored Riced Cauliflower, you can put a nutritious spin on this classic take-out staple and bring it right to your dinner table.
✔ 75% fewer carbs than rice*
✔ 1 servings of vegetable per serving
✔ No artificial flavors, preservatives or dyes
*75% fewer carbohydrates per 1/2 cup cooked serving than the leading prepared rice brands
---
---
Nutrition Facts
Servings per Container
Servings Size
Amount per Serving
Calories | Calories From Fat
% Daily Value *
Total Fat g %
Saturated Fat g %
Trans Fat g
Cholesterol mg %
Sodium mg %
Total Carbohydrates g %
Dietary Fiber g %
Total Sugars g
Protein g
Vitamin A %
Vitamin C %
Calcium %
Iron %
---
Birds Eye vegetables don't
contain preservatives. Cold
temperature preserves the
quality and nutrients.
More frozen facts