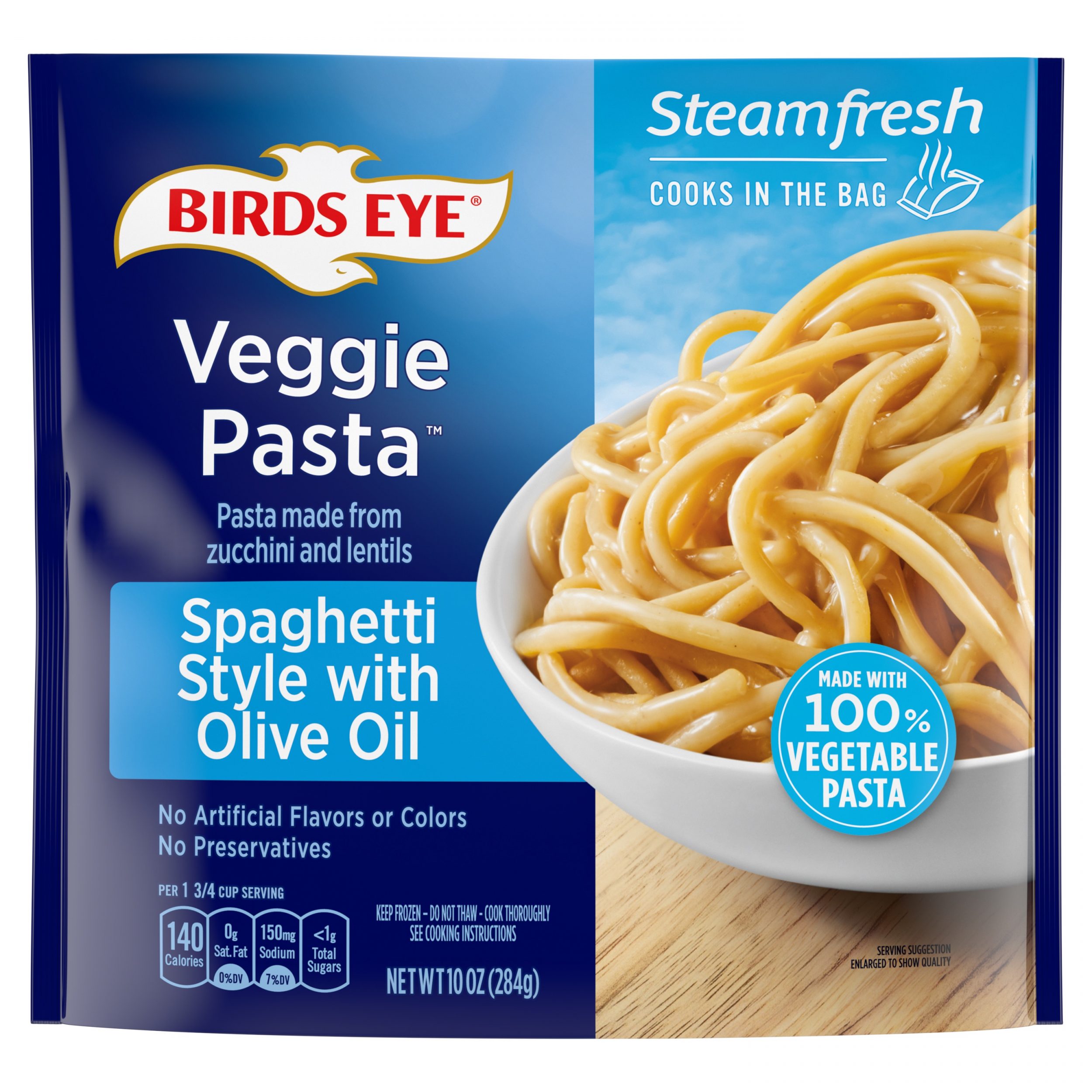 Our Veggie Made™ pasta is a delicious way to bring the nutrition of vegetables to traditional starchy pasta dishes. These pastas are made from 100% vegetables, offering a full serving of veggies per serving. Plus, they contain no artificial ingredients. It's a great way to get your family to eat more veggies!
✔ Pasta made from vegetables
✔ 1 serving of vegetables per serving
✔ No artificial ingredients
---
---
Nutrition Facts
Servings per Container 2.5
Servings Size 1 3/4 Cup (120g)
Amount per Serving
Calories 140
% Daily Value *
Total Fat 2g 3%
Saturated Fat 0g 0%
Trans Fat 0g
Cholesterol 0mg 0%
Sodium 150mg 7%
Total Carbohydrates 22g 8%
Dietary Fiber 2g 7%
Total Sugars <1g
Protein 9g
Vitamin A 0%
Vitamin C 0%
Calcium 0%
Iron 2.8%
---
Birds Eye vegetables don't
contain preservatives. Cold
temperature preserves the
quality and nutrients.
More frozen facts