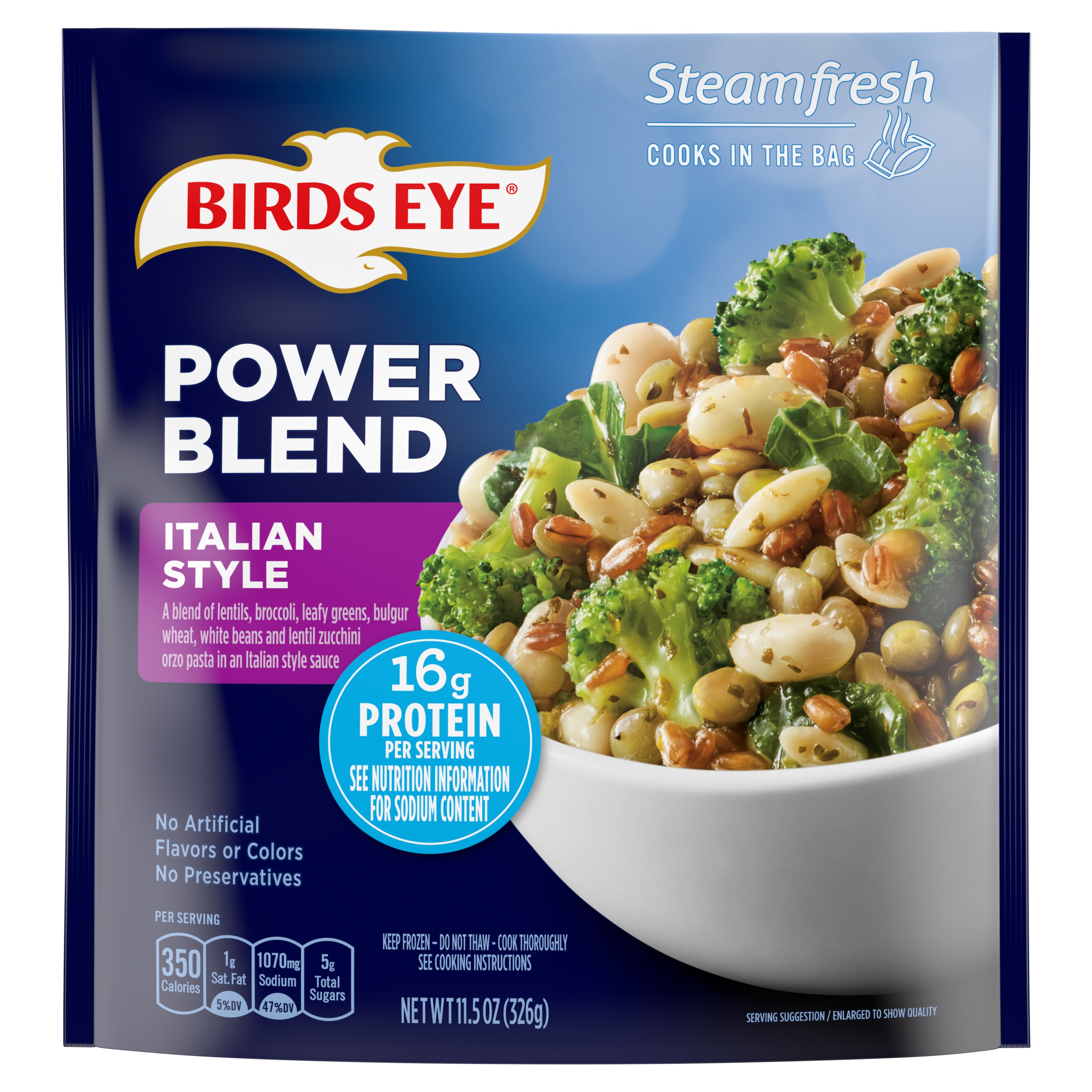 You can enjoy plant-based protein made delicious by Birds Eye Steamfresh Protein Blends. Protein Blends are packed with protein and offer nutrient rich vegetables, grains and beans that offer additional nutritional benefits.
A blend of whole grains, lentils, spinach, broccoli and white beans with a garlic sauce.
✔ 10 grams of Plant-Based Protein per serving
✔ Good Source of protein
✔ Contains no artificial preservatives or flavors
✔ High in vitamin C and iron.
✔ Perfectly cooks in the bag & ready in minutes!
---
Available in:
11.5 OZ BAG
---
Nutrition Facts
Servings per Container 2
Servings Size 1 3/4 Cups (216g) Frozen, 1 Cup Cooked
Amount per Serving
Calories 270.0 | Calories From Fat 40
% Daily Value *
Total Fat 4.5g 7%
Saturated Fat 1.5g 8%
Trans Fat 0g
Cholesterol <5mg 0%
Sodium 450.0mg 19%
Total Carbohydrates 45g 15%
Dietary Fiber 12g 48%
Total Sugars 2g
Protein 12g
Vitamin A 20%
Vitamin C 20%
Calcium 10%
Iron 15%
---
Birds Eye vegetables don't
contain preservatives. Cold
temperature preserves the
quality and nutrients.
More frozen facts