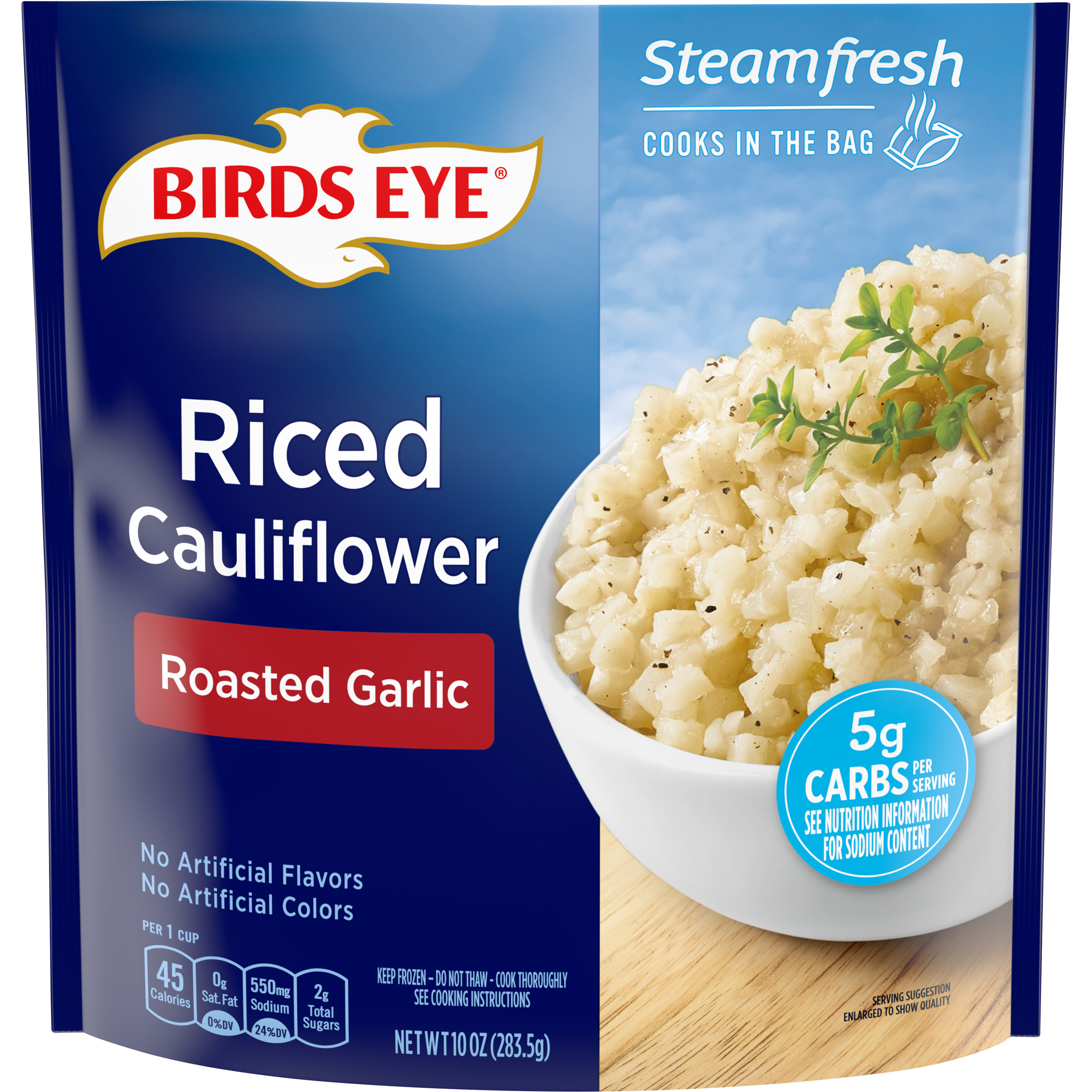 With Birds Eye Steamfresh Veggie Made™ Riced Cauliflower you can enjoy delicious and nutritious alternatives to your favorite side dishes. Birds Eye Riced cauliflower is made of 100% vegetables that taste great and offer your family a full serving of vegetables. Just veggie goodness in every bite!
✔80% fewer carbs than rice, 1 servings of vegetable per serving,
✔No artificial ingredients
✔Perfectly cooks in the bag!
✔Fresh frozen vegetables.
---
---
Nutrition Facts
Servings per Container 2.5
Servings Size 1 Cup (123g)
Amount per Serving
Calories 45 | Calories From Fat 20
% Daily Value *
Total Fat 2g 3%
Saturated Fat 0g 0%
Trans Fat 0g
Cholesterol 0mg 0%
Sodium 550mg 23%
Total Carbohydrates 5g 2%
Dietary Fiber 2g 8%
Total Sugars 2g
Protein 1g
Vitamin A 0%
Vitamin C 50%
Calcium 2%
Iron 0%
---