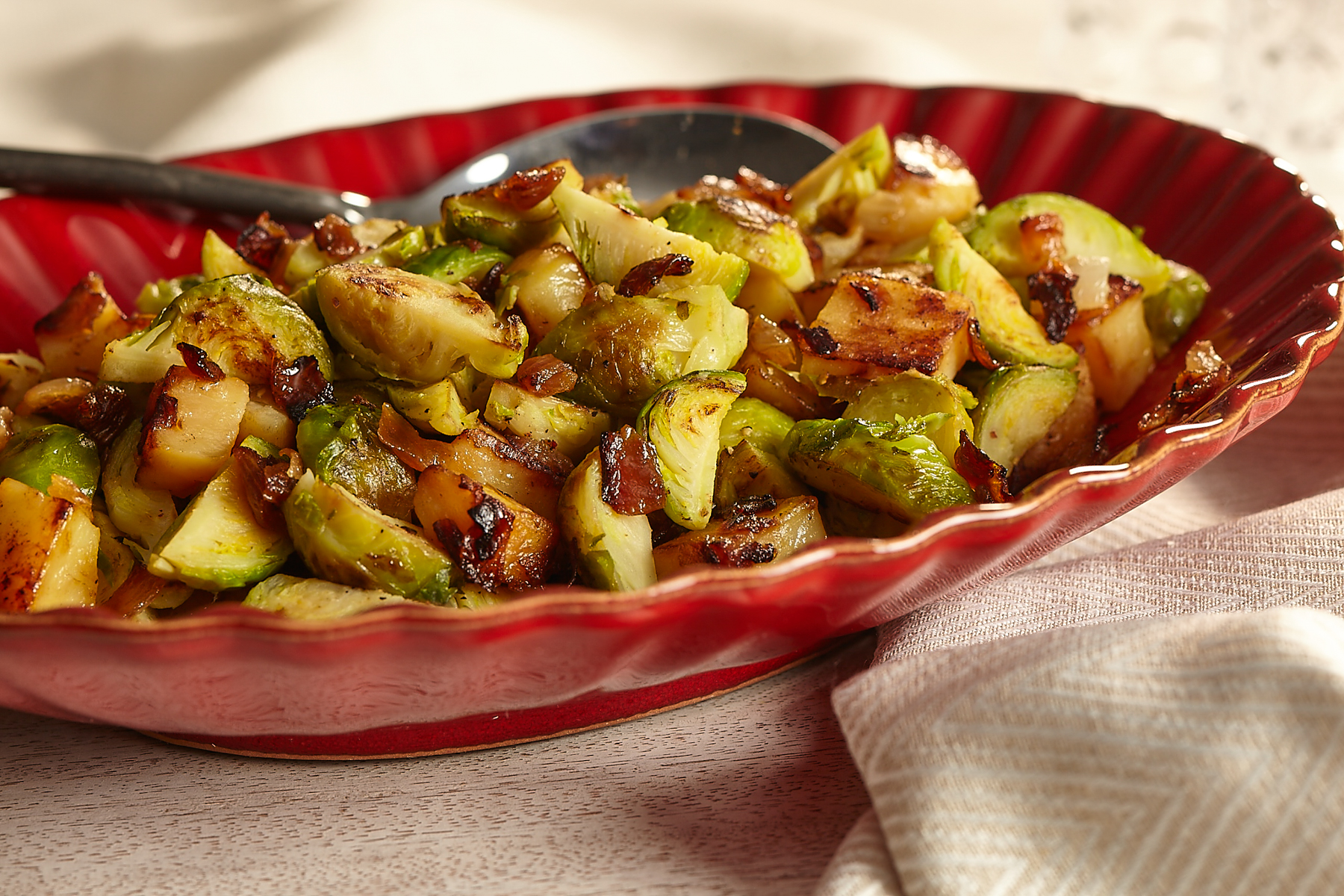 Brussels Sprouts Hash
10 min prep
20 min cook
30 min total
4 to 6 servings
Ingredients
1 Tbsp. olive oil
1 lb. all-purpose potatoes, peeled and diced
1 small sweet onion, chopped
1/4 tsp. salt
1/8 tsp. freshly ground black pepper
4 slices bacon, chopped
1 bag 

Birds Eye Steamfresh Premium Brussels Sprouts

, cooked according to package directions and quartered
---
Directions
Cook bacon in large nonstick skillet until crisp. Remove with slotted spoon; reserve bacon.

In same pan add olive oil and heat over medium heat. Add onions and potatoes and cook, stirring occasionally, 15 minutes or until potatoes and onions are almost tender and golden brown.

Add Brussels Sprouts, salt and pepper. Cook 5 minutes, stirring occasionally, until potatoes are tender. Season with salt and pepper. Stir in bacon.