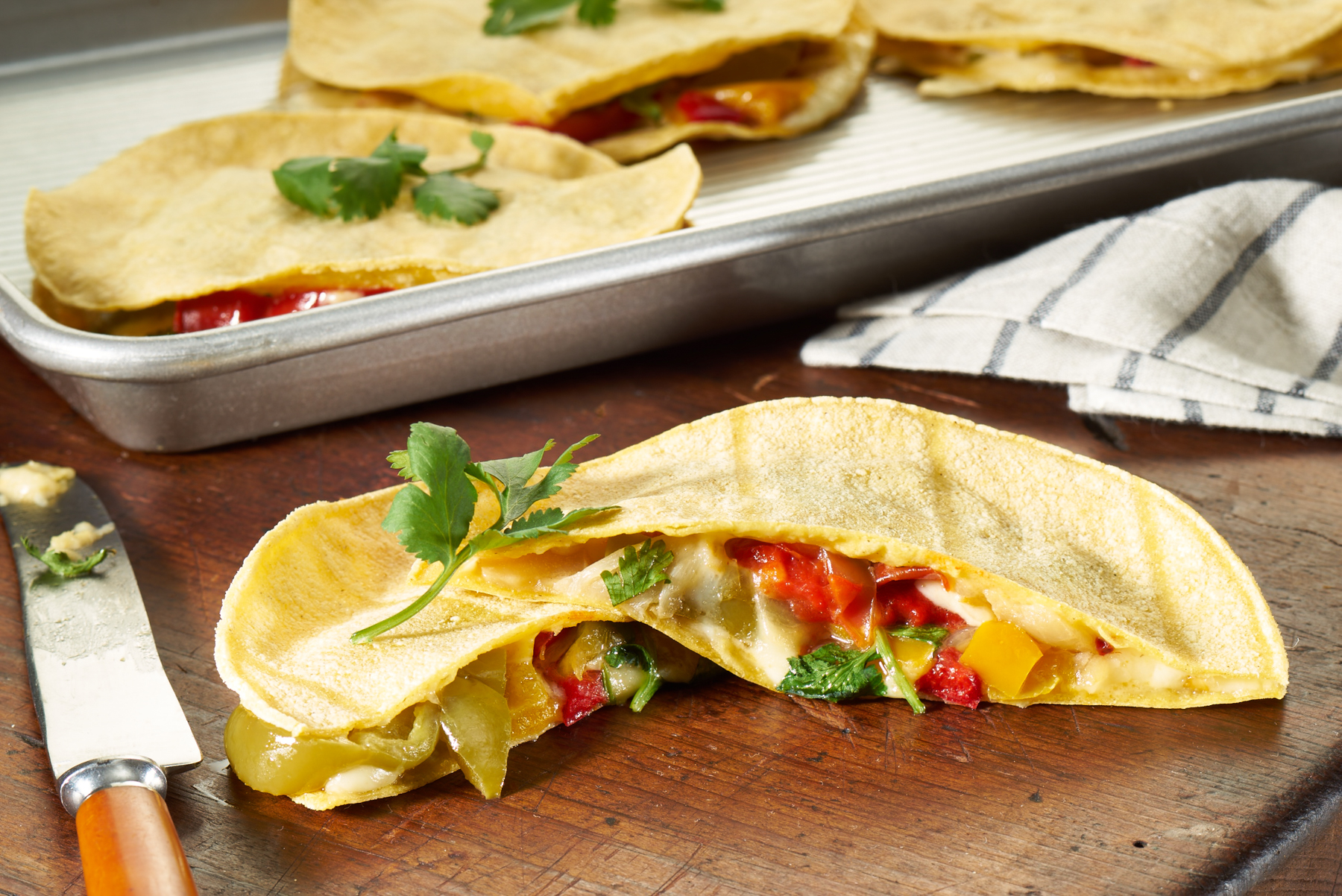 Spicy Pepper Jack Corn Quesadillas
5 min prep
25 min cook
30 min total
4 servings
Ingredients
2 tsp. olive oil
1 bag 

Birds Eye Recipe Ready Tri Color Pepper & Onion Blend

1 cup low fat shredded Pepper Jack or Cheddar cheese
2 Tbsp. finely chopped cilantro leaves
12 (6-inch) corn tortillas**
---
Directions
Preheat oven to 375°F.
Heat oil ove medium-high heat in large nonstick skillet and cook Tri Color Pepper & Onion Blend, stirring occasionally, 5 minutes or until cooked through.  Stir in cilantro.
Arrange 6 corn tortillas on baking sheet.  Evenly top each with 1 tablespoon cheese, pepper mixture then remaining cheese.  Top each with remaining corn tortillas.  Cover with aluminum foil.
Bake 20 minutes or until cheese is melted and quesadillas are heated through.